Become Your Own Boss: The 6 Secrets of Ecommerce
Opening your own ecommerce store is not as easy as simply launching a site. You will need to take the time to understand your demographic's online shopping behavior and find out what makes them tick. It's not enough to sell awesome products, although that helps! The hard part is converting visitors to your ecommerce store into happy and loyal customers. Conversion is crucial to scaling your company. You want to offer users an engaging experience, not only on your site, but across all of your channels, in order to create loyal customers. Increase your conversion rates using Segmentify to get more from your online store.
Data analysis alone will not boost your conversions. You need to know exactly what you are looking for and what that data means for your website. Take time to look into your bounce rate, average time spent on your site and what customers are searching for to ensure that you are not losing customers (and potential sales). Here are the 6 secrets for boosting conversion and engaging a loyal customer base.
1. Social engagement optimization
The new SEO? Perhaps not, but trust me when I tell you that social engagement optimization is just as important to your ecommerce store. Use social media channels to engage with both current and new customers and focus on optimizing their experience across all channels to reach new levels of conversion for your online store.
We all know that customer behavior has changed over recent years. Now more than ever, customers are engaging and making purchases through a wide range of mediums, so don't miss out on potential conversions that you could be getting through your social channels. That's not to say you should ditch SEO in favor of social engagement optimization: but there are clear benefits to be had from utilizing both.
2. Conversion optimization
Put simply, find out what users are looking for on your site and give it to them. CRO is integral to making valuable sales and ignoring it would be a huge mistake. It's far more cost-effective to attempt to convert those already looking at your site than to try and attract new shoppers. Think about what makes your visitors tick and why they might be leaving your site so fast. Could any of the following points apply to you?
Do you have a high bounce rate?
Are your calls to action hidden?
Are your webpages poorly optimized?
Are visitors forced to take unnecessary and time-consuming steps?
Focus your attention on users who are already interested in your site. Trying to convert those who aren't interested or who don't fit your audience profile is not worth the time. Read these 5 best steps for conversion rates for your ecommerce store.
3. Mix up your product images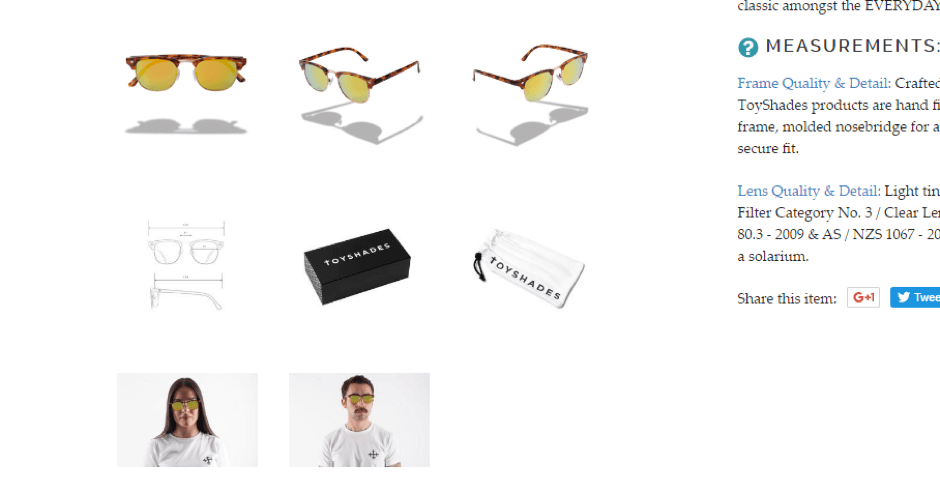 Never underestimate the power of great product imagery. Quality photography can spell the difference between making a sale or not. When shopping online, customers miss out on the chance to see the item in real life: to touch it, feel the size and texture, and try it on. Clear and varying imagery is the best way to try and make up for this. It's important to give your customers as much information as possible, to help them fall in love with your product.
Toyshades have got it right by offering customers lots of clear product photos, including both male and female models using the product, and even including a diagram of measurements. Don't lose out on conversion rates by neglecting to fully show off your amazing products.
4. Email optimization
Email still remains one of the most influential tools merchants have in their arsenal. Customer emails are great marketing tools, as they provide an easy way to reach users and to try out your optimization ideas with A/B testing. Remember:
Personalization is crucial
Target cart abandonment with discounts
Context is everything
You can use both digital marketing and transactional emails to grab your customers' attention and boost conversions. Find out the best email tips for conversion optimization and learn how to win back your customers.
5. Must-have user experience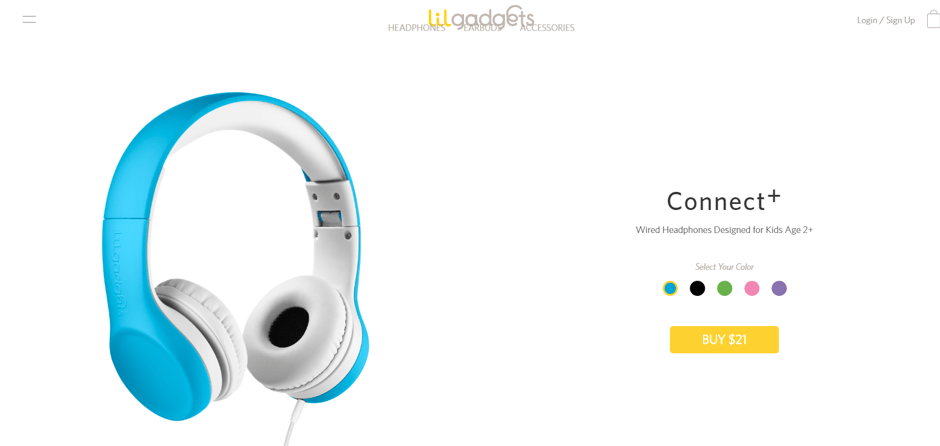 Usability has a huge impact on conversion rate. Today's online shoppers have limited patience and no time for websites that are not easy to use. Crafting a great user experience comes down to factors like ease of use, detailed product descriptions, quality product photos, intuitive navigation and a simple checkout process, among other things. Try to see things from your customer's perspective. What would make you buy from your store?
Lil Gadgets do their product pages right. They are super simple and give the website's users exactly what they want. Confusing menus and layouts will hinder your conversion rate and send your visitors elsewhere. By using a professional online store builder, Lil Gadgets has created a seamless ecommerce website that customers love.
6. Keep it fresh
Fresh content and new products will hold the interest of your users and keep them coming back for more. It's important to keep your product catalog, images, descriptions and landing pages updated with new items to keep your customers engaged.
Try adding a blog to house regular content, or switch up your landing page every month to keep things fresh. Offer value that users cannot get elsewhere and you will hook loyal customers that come back time-after-time.
Taking the time to understand your users will be of great benefit to you and your online business. Find out why customers come to your site, what pages they are looking at and why they leave. This will give you the tools you need to amp up conversion rates and make more sales. Understand user behavior and give them that must-have experience. Have you tried and tested any of these tips?