5 Best Google Optimize Alternatives 2023
Google is sunsetting its A/B testing and web experimentation tool, Google Optimize and its larger enterprise version, Optimize 360, on September 30, 2023.
This change has left users seeking a Google Optimize alternative to continue their experimentation programs.
We've already reviewed everything you need to know about Google Optimize sunsetting and what it means for businesses.
Now, let's look at the five best Google Optimize alternatives to help you with your transition. We'll cover AB Tasty, Optimizely, VWO, Kameleoon, and Zoho PageSense.
Why You Need to Switch to a Google Optimize Alternative
First and foremost, Google Optimize and Optimize 360 will not be available after September 30, 2023.
Since Google does not have an Optimize replacement in place at the moment and likely will not have one in the near future, you'll need to find an alternative, independent A/B testing tool to ensure the continuation of your experimentation program.
Having independent A/B testing tools is critical for Proof of Concept (PoC) processes, as executing PoC is a crucial step for any organisation before committing to a technology solution.
As you consider shifting towards a new customer engagement solution or transitioning from manual approaches to automated strategies, the PoC phase assumes a central role. And using an independent third-party tool during PoCs ensures objective, reliable and accurate results.
That is why Segmentify leverages third-party A/B testing tools during its PoC periods.
This strategy enables us to demonstrate the genuine potential of our platform within an actual operational context. It gives you a clear vision of how our technology harmonises with your marketing objectives and KPIs.
5 Google Optimize Alternatives
Here are some Google Optimize alternatives you should look into:
AB Tasty
The first of Google's suggestions, AB Tasty, offers a low-code approach to A/B and multivariate testing.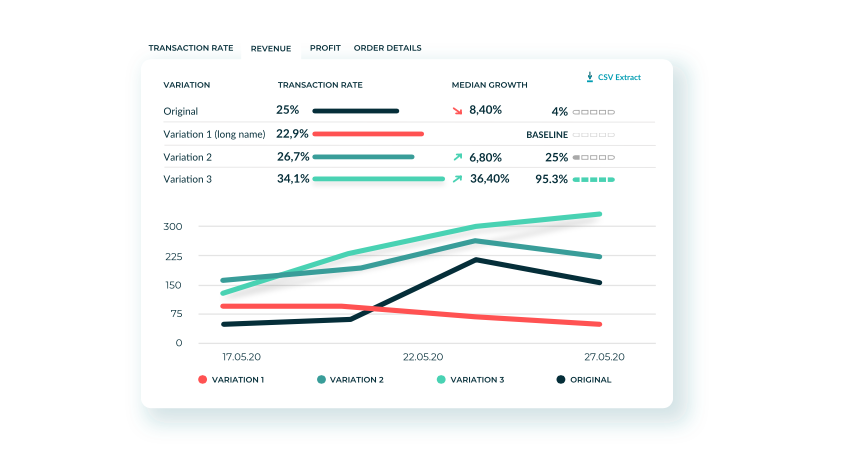 The experimentation tool also lets you personalise website content with the same package.
Pricing: AB Tasty offers a quote-based pricing plan, which might be discouraging for people and brands who want to know what they will pay upfront.
Optimizely
With Optimizely, you can "test your way to perfection".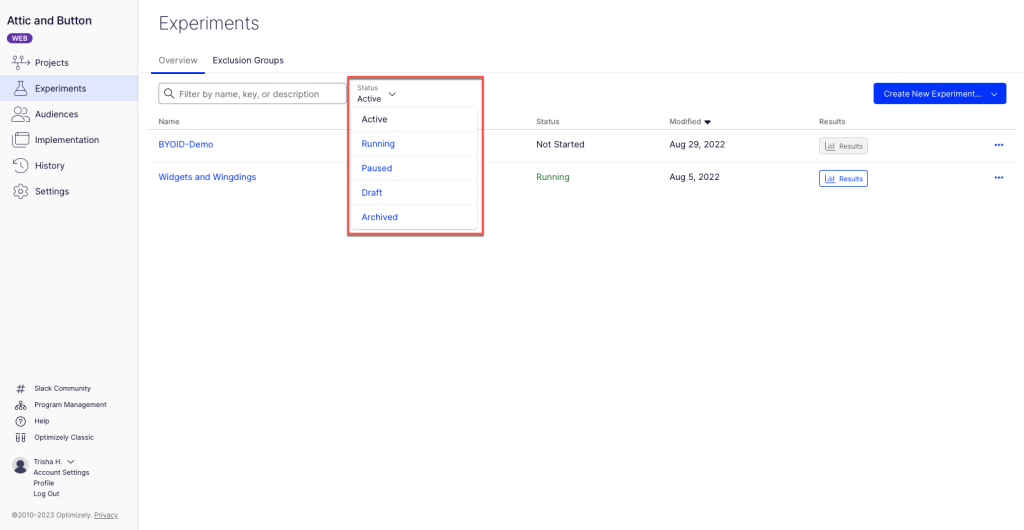 Optimizely, which has been around for over 10 years, is a widely favoured low-code experimentation tool for running A/B and multivariate tests.
Google has also formally declared plans for a more seamless connection between Optimizely and GA4 down the line.
Pricing: Optimizely uses a quote-based pricing model. They're also offering a one-time-only special discount for Google Optimize customers.
VWO
Another one of Google's suggestions, VWO, allows for A/B testing and experimentation without needing intricate technical knowledge.
There's, however, a drawback.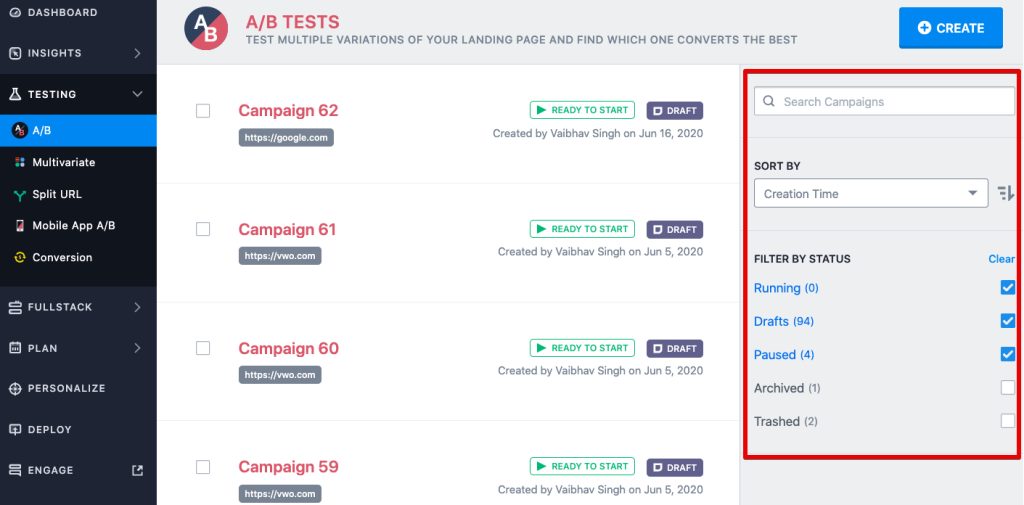 Website experimentation and mobile app experimentation are offered as different packages.
This means you'll have to pay more if you want both experimentation tools. And considering that most traffic comes from mobile, VWO might not be for marketing teams with limited budgets.
The discontinuation of Google Optimize will not affect Firebase, Google's mobile platform for A/B testing and experimentation. However, it is always prudent to anticipate future changes. Exploring other options for mobile A/B testing tools may be a good idea.
Pricing: They have a free website A/B testing plan. However, the free plan only includes A/B testing. If you want the multivariate testing, you'll have to opt for the PRO package, which costs $739 per month.
Kameleoon
Meant for enterprise-level customers, Kameleoon offers web, full stack, and feature experimentation in a single platform.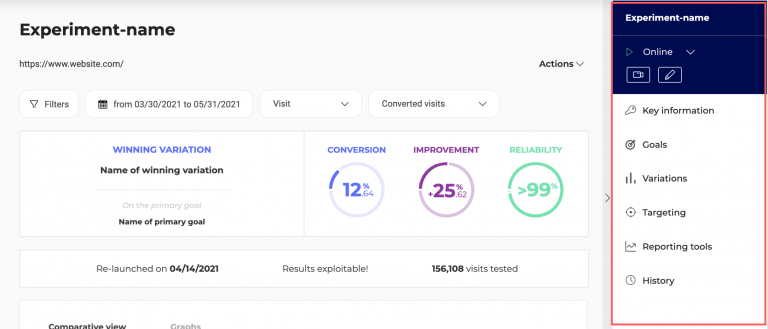 Kameleoon has native, two-way integration with GA4, enabling you to effortlessly incorporate segments from GA4 into your tests developed with Kameleoon.
Pricing: Kameleoon offers quote-based pricing. Additionally, brands transitioning to Kameleoon from Google Optimize will benefit from a free setup service and a waived licensing fee for the initial month.
Zoho PageSense
Zoho PageSense offers a variety of tools for tracking, analysing, optimising, and personalising your website.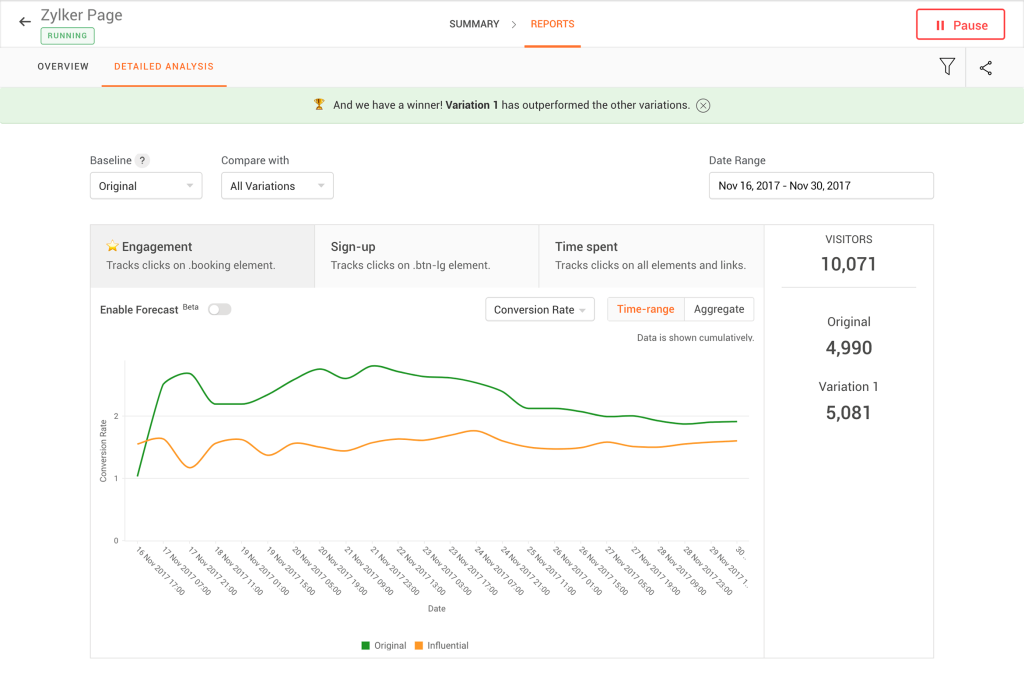 Zoho PageSense tools are designed to help you understand what's working on your site and how visitors interact with it.
Aside from optimising content, it enables you to assess the impact of pop-ups, forms, and dropdowns for their effectiveness.
Pricing: Based on a website's monthly visitors, the price range is €30-780 monthly.
Farewell, Google Optimize
With Google Optimize approaching its sunset date, it's essential not to delay selecting its replacement. While numerous A/B testing alternatives are available, not all will align with your specific requirements.
Assess your current Optimize usage, highlight key features, and identify desired enhancements. By thoroughly researching and evaluating your needs, you can confidently discover the optimal tool for enhancing visitor satisfaction and achieving better outcomes.