What is BeReal and Why is it Different From Other Apps?
Right now, BeReal is the coolest kid in town that everyone's been talking about and trying to figure out. The app claims that it flagships authenticity and being in the moment. However, our experiences with social media apps have been far from authentic. So how can a social media app be authentic? Let's find out.
Key Takeaways

Gen Z's new favourite social media app, BeReal, is a photo-sharing app that wants its users to be their authentic selves and post unfiltered photos of themselves and what they are doing once a day.
The BeReal app eliminates filters and the need to stage, overthink or edit images and encourages its users to show their friends who they really are, for once.
Most of the app's growth has been through word-of-mouth among Gen Z, and it ended up earning the title "app of the year" in Apple's annual App Store Awards in 2022.
The Future of Social Media is Here: What is BeReal?
BeReal is a photo-sharing social media app founded by Alexis Barreyat in 2020. The app encourages its users to be in the moment and, at the moment, it's Gen Z's favourite social media app.
How Does BeReal Work: Discover the Unique Features of BeReal
BeReal has some unique features that distinguish it from other social media apps:
1. Random Notification: Time to BeReal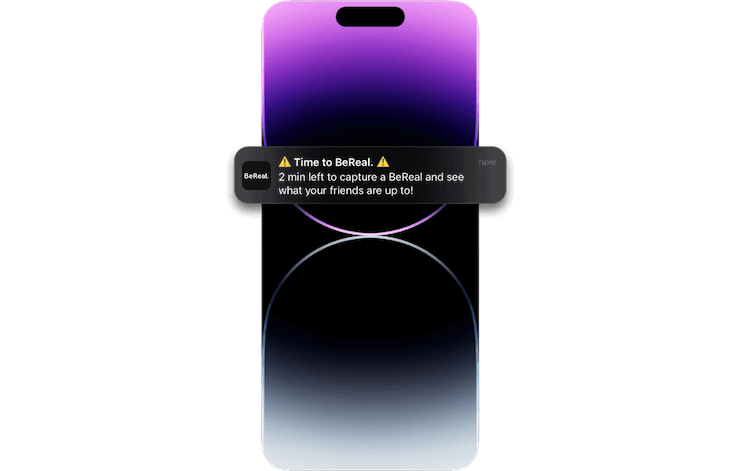 Since the notification can come at any moment during the day and the time frame BeReal gives to take a picture is so short, it feels awkward when using the app for the first time. Especially considering that we are all used to social media being a highly curated place.
2. Dual Camera Capture Mode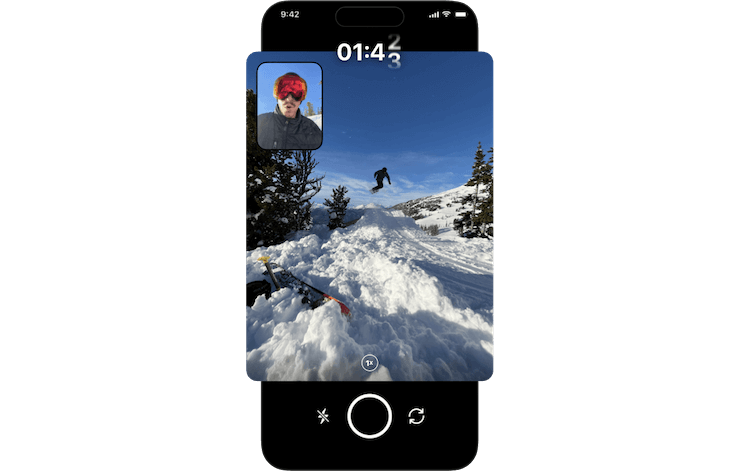 When taking a BeReal, your phone's front and back cameras are activated at the same time. You take a selfie and simultaneously share your surroundings and what you're doing. You can take as many pictures as you want, but remember there's a 2-minute limit. Oh, and the BeReal app shows how many retakes you've done to get that shot. Talk about being real and authentic!
3. RealMojis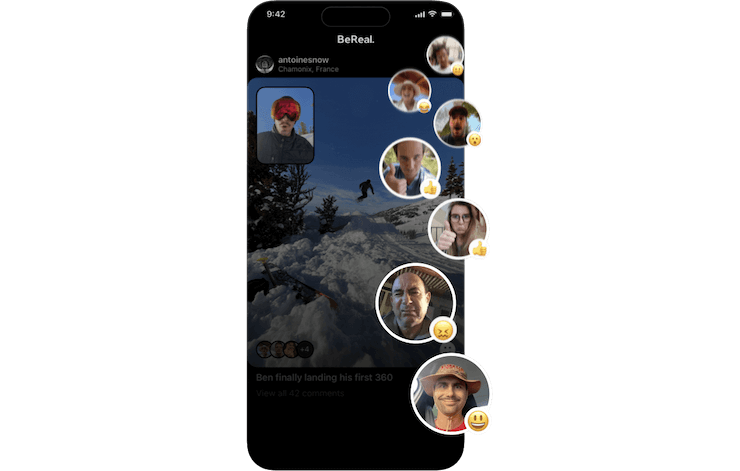 RealMojis are reaction emojis using your selfies instead of the classic reaction icons and emojis. Tap anywhere in a BeReal or click the smiley button to activate RealMojis. Upon selecting your reaction, you'll be taken to a RealMoji view, where you can take a selfie. You can now react and respond to your friends' BeReals.
4. Memories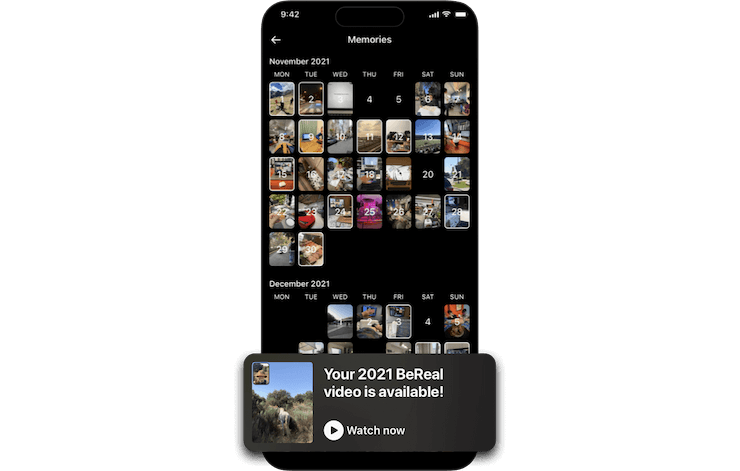 You don't get a historical timeline or a profile page where your friends can see your past BeReals. BeReals are removed from the timeline when a new BeReal moment comes. If you want to view your past BeReals, you can check "Memories" from your profile. Memories are not public; they are only visible to you. However, you can share each photo individually across different apps if you wish to. At the end of the year, you can create a video of all your BeReal memories.
You can deactivate the Memories feature if you don't want the BeReal app to store your past BeReal moments. This way, the moment you take a new BeReal, the old one will be permanently deleted.
5. Zero Followers
Another feature that sets BeReal apart from other social media apps is that you can't have followers on BeReal. You are free to add as many friends as you want; however, they need to share a BeReal moment to view yours.
Considering features like one post per day, it's safe to say that BeReal is the antithesis of apps like TikTok and Instagram. You can make your BeReals public, but you can't be famous on the app.
6. Discovery
You can view public BeReal moments through the "Discovery" tab. After taking your BeReal, you can either make it public or friends-only. And if you like meeting new people on social media apps, you can add them as friends.
Gen Z's Favourite Social Media App: Why BeReal is Taking Over
Although it was founded in 2020, BeReal had started to shine truly in 2022. The app even won "app of the year" in Apple's annual App Store Awards in 2022.
Most of the app's growth has been through word-of-mouth among Gen Z users. In 2022, BeReal started targeting college students in the US and UK with cash for referrals and billboards on campus. This marketing strategy resulted in a 1000% increase in downloads and a 315% increase in usage.
Authenticity is Key: How BeReal is Revolutionising Social Media
Social media apps like Instagram and TikTok gave birth to influencer marketing and created the ever-increasing pressure to perform all the time. The BeReal app, on the other hand, encourages people to "show your friends who you really are, for once," by eliminating filters and the need to stage, overthink, or edit images.
Additionally, because of its quick "take your picture in 2 minutes and go" mentality, you are not wasting hours scrolling on the app, as you do on TikTok. You take your BeReal photo, check your friends' BeReals and move on with your day. It's genuinely refreshing to have an app that doesn't suck away your hours.
Join the BeReal Community and Embrace Authenticity
Right now, it's difficult to say if BeReal's popularity will continue to grow. In the past, we've seen apps like Clubhouse have their 15 minutes of fame, only to be never talked about again. However, why not join the fun and embrace authenticity? It's time to BeReal, after all.