5 Customer Segmentation Examples – There is NO one size fits all strategy
If you are familiar with the concept of customer segmentation, next step would be to see some successful implementations.
All the thriving firms has applied a strategy similar to one of these examples. Some of this method's appliers are not even commercial entities rather NGOs.
So why to segmentify our customer base?
Unless you have very low number of customers, it is impossible to deal each one of them separately.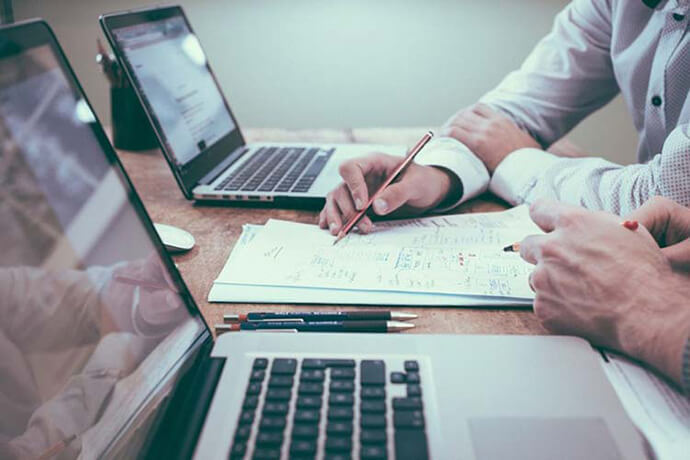 Hence, splitting them into manageable categories and selecting your strategy accordingly would be the wisest.
To learn the art of segmenting customers check here.
In this blog you will find 5 examples of customer segmentation from different sectors. Namely, banking, telecommunication, e-commerce, food sectors and NGOs. Each takes their needs in mind and had managed to collect sufficient data about their customers.
1) Banks and other financial institutions
Maybe you heard a bank selling 400 million worth of debt for 20 million dollars cash and thought it makes no sense?
For the bankers it does.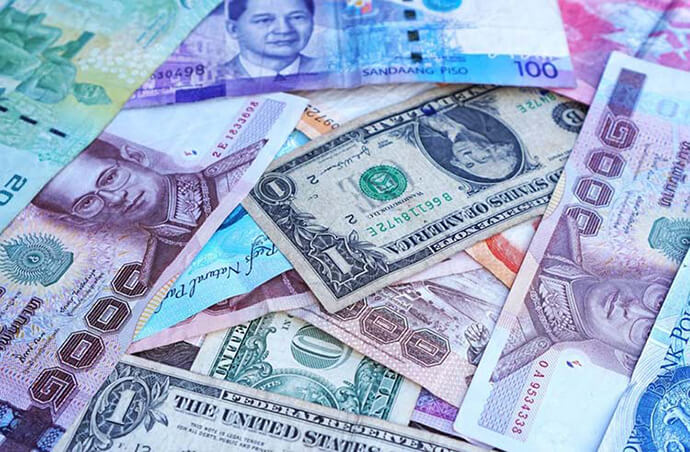 Banks and many other types of financial institutions classify their customers and try to perceive their behavioural structure which includes if they will pay their debts at all.
If the bank has an improved understanding of the differences and nuances between these classes, then the bank can rethink of their marketing strategy. Resulting in more targeted, cost-effective approach and greater investment return.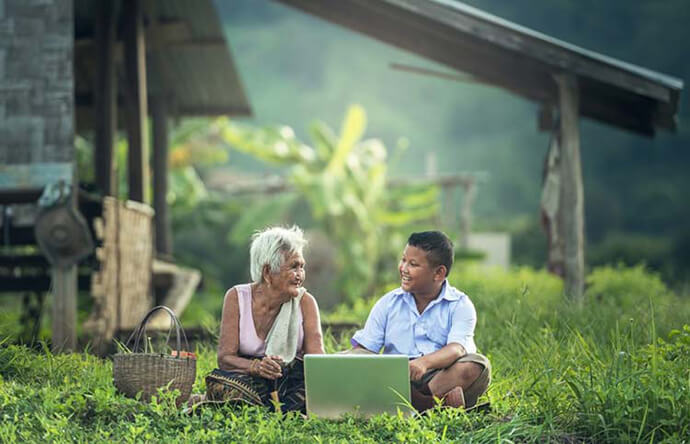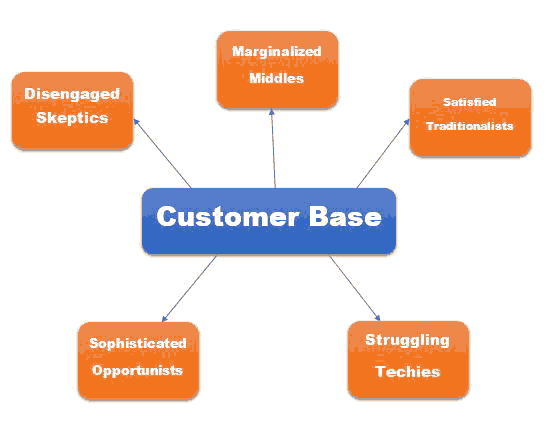 Here is an example of banking customer segmentation by BAI Research Group.
Customer base is divided into 5 segments:
• Marginalised Middles
• Disengaged Skeptics
• Satisfied Traditionalists
• Struggling Techies
• Sophisticated Opportunists

Marginalised Middles
It is the largest group containing 36% of the customers. This group is,
• Younger than the average age of 45.5
• Have larger annual income than average
• Least satisfied and most confused
• Least often visitor of the branches
• Most likely to pay someone else to handle their finances
Corresponding marketing strategy: Providing steady and clear marketing messages such as fee disclosure
Disengaged Skeptics
It is the second oldest group of these 5. This group
• Earns below average
• Is the least satisfied with customer services
• Less likely to utilise available services like internet or mobile banking
• Has high concentration of accounts at other institutions
Corresponding marketing strategy: The door is open for other institutions to entice these unsatisfied group, be that other institution for this group.
Satisfied Traditionalists
It is the oldest group with above average income. This segment:
• The least likely to use online, mobile, and debit services due to age and habits
• Has the second highest deposit revenue per household and expects a variety of product offerings
Corresponding marketing strategy: As this is a tempting segment with high deposit revenue and highest investment balance, offer them a wide product base.
Struggling Techies
It is the youngest group with lowest income. Simply the youth and the youth has the features such as:
• Active in their finance
• Comfortable to make decisions
• Very receptive to other financial institutions with tempting offers
• Most likely to utilise online, mobile, and debit platforms
Corresponding marketing strategy: The receptivity of this segment makes them a worthwhile target. Easiest segment to gain new customers.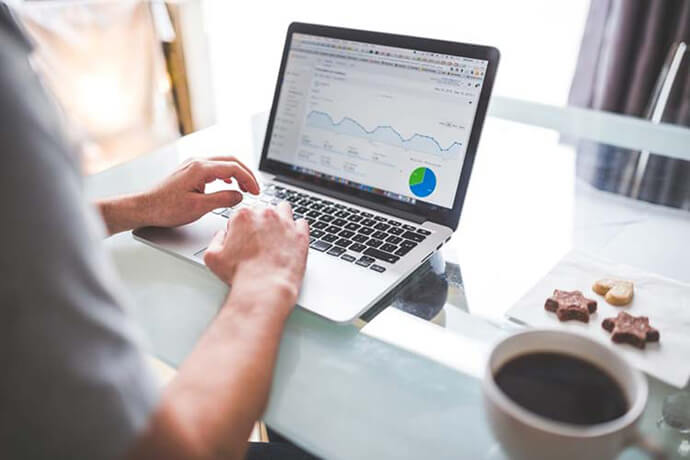 Sophisticated Opportunists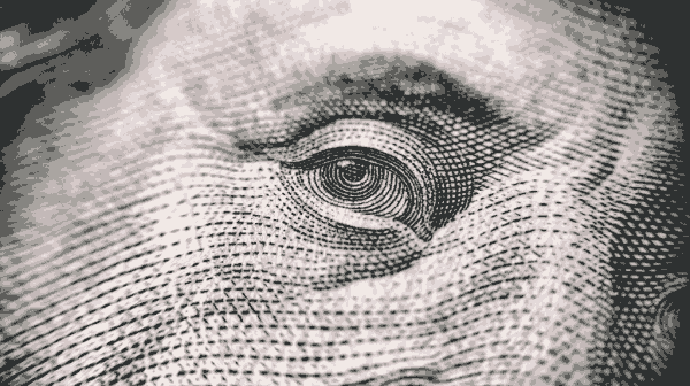 It has the average age and the highest income. This segment is
• The most satisfied with their primary financial institution
• Very knowledgeable about banking system and finance
• Has the highest return on mobile and debit services
• Has the deposit revenue per household
Corresponding marketing strategy: Treat this segment well, provide them with right tools and innovate products to allow them manage their own finance.

2) Mobile Operators
Mobile operators have millions of users whom the company tries make feel special. The competition is high and regaining a customer once left is hard. Hence, customer segmentation in the mobile world is at utmost importance.
These companies have the great advantage of collecting customer data easily. However, without thorough work, getting meaning of this data is difficult.
Here you will see an example of how customer segmentation can be applied.
There are different parameters to segment the customer base. Most common ones are:
• Age of the user
• Revenue from the user
• Location of the user (Urban, Semi-urban, Rural)
• Behavior
In our example this mobile operator, which has 35 million customers, benefits mostly from past behaviour of its customer.
This is harder than segmenting with respect to age or revenue. Since "behaviour" consists of many other parameter and is not easy to see.
So, the segments are:
1. Plain Loyal
2. Not Dependable
3. Fence Seated
4. Loyal under Incentive
To understand these segments we should be familiar with some telecom terminology.
Active state, is where a customer utilises a monthly package.
Dormant state, is when a customer does not currently purchase anything but still a member.
Churn state, is when a customer closes its membership or switches to a different provider.
As you now know what the states are, the segments are defined in following way:
Plain Loyals: A customer that has always been active
Not Dependables: A customer that has reached churn state for the first time, she might stay there or may comeback to active state. If that happens, we will label them as "loyal under incentive"
Loyal Under Incentive: A customer once in dormant or churn state returning to active state.
Fence Seated: A customer that passed from active to dormant state. This type of customer is available to switch to any state.
Once the customers are clustered, it is now much easier for the company to select the right marketing strategy for each group.
For instance, as the Fence Seated group seems fragile, it is important to provide tempting but long-term packages for this segment.
3) Ecommerce websites
This group has the highest potential in making the most of customer segmentation.
As everything goes digital, the owner of the site will have access to very detailed information about his customer base.
What to look at and how to do it?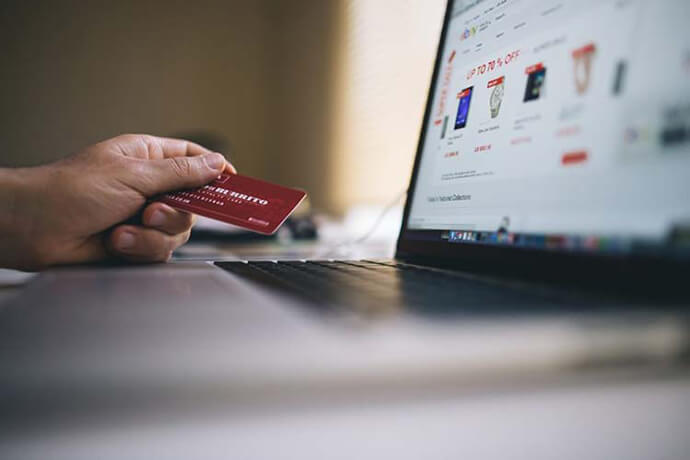 Visitor Grade (Logged-in or Guest user, Repeating Customer or First-Time user)
Obviously, a longtime customer will behave differently than a first-time user. You should be able to offer different types of products and promotions for such different segments.
A repeating customer is likely to be content about their purchase. Thus, your energy for impressing a customer should be on first timers.
Easiest way for such information is using cookies.
Last purchase time
Knowing how long the customer was dormant is essential on shaping your marketing strategy. As you would think a customer from months ago will seek promotion or price reductions, another with a recent purchase would probably have a rough idea of what she is looking for.
Managing these segments, once created, is easy. If a purchase happens, move that very customer into recent purchase category and slowly shift the classes as the time flows.
Average cart value
Not every customer spends the same amount. You will always have some favourite ones. The ones that spends threefold, fourfold compared to others.
This parameter gets more crucial if you have a small-sized customer base that has few big ones with large shares of your total revenue. These customers require and deserve special attention.
One easy way to handle big customers is adding them to a "High-spenders" category once they complete over a threshold purchase.
Geography
Knowing where your customers are and acting accordingly can boost your sales.
It is important not to skip a local holiday or seize the opportunity of local weather changes, social structure.
Even knowing whether your customers live in urban or rural part of the country is beneficial.
Location services are available especially from the mobile devices so having a mobile app has many advantages including this one.
Traffic Source
Where do you get your customers from? Direct traffic, search engines, advertisements or social media…
These matter.
This information will show you where to invest. And where you need to improve or change your current strategy.
There are a lot of third party applications that will provide this type of information for your company.
Device
PC, tablet or mobile? That is the question. PC and mobile user do have different behavioural patterns such as usage time.
PC users will probably visit your site during work hours since you know… Sometimes we need…to relax?
Mobile and tablet users will visit dominantly in off-workhours. Especially late at night.
Providing right offers at the right time will help you to increase conversion rates and profit.
Demographics
Being able to segment your customers into demographic group will ease creating your marketing strategy. Same promotions do not work for all ages or genders.
Easiest way to access this information is to simply ask. However, it gets quite annoying to fill 10-minute-long-surveys. Thus, you may try to guess your customers age or gender by monitoring their past behavior. Someone who is into skateboarding is probably a boy in his teens.
As you see, there are multiple ways to segment you customers and it is advised to use mixed strategy by prioritising your needs.
Improve your customer segmentation as you get the results by time.
4) Food-chains
This one comes from long ago. The breakthrough of McDonalds was in the 70s.
Back then McDonalds used a simple version of customer segmentation, as it started to grow tremendously.
Here is the main structure of their segmentation.
1.Age
McDonalds have known for their differentiated ad campaigns for both children and adults. While children know McDonalds as a fun place serving delicious burgers with toys, adults see it as a place where they can quickly grab a low-cost-meal, having a to-go coffee.
McBreakfast is a strategy that also aims for the adult working class.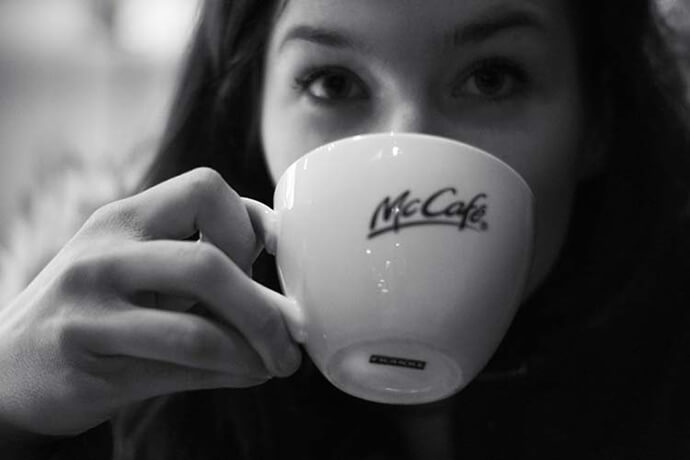 2.Geography and Culture
This is where McDonalds rocks. If you have travelled abroad and was unlucky enough to eat at a McDonalds, you would have realised that menu is slightly different than your homeland's. McDonalds creates traditional flavoured burgers for the countries they expand.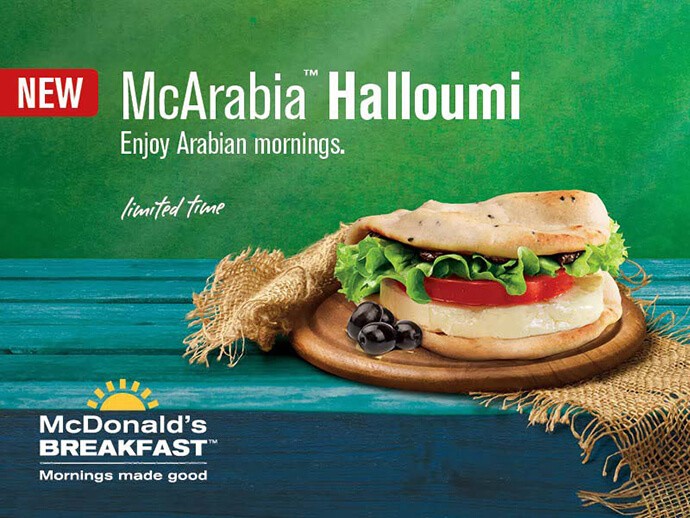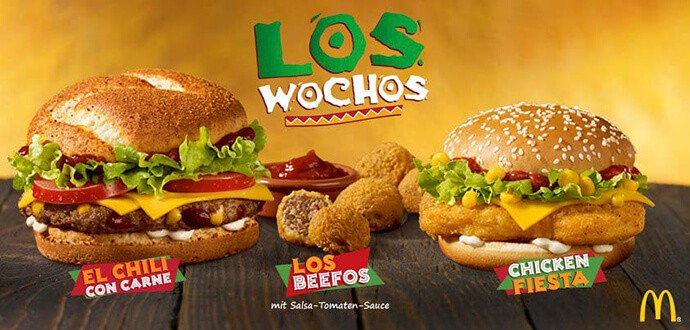 McDonalds also cares for cultural nuances. You would immediately realise McDonalds has no-pork signs in their branches in Muslim and Jewish countries especially in Middle East.
5) NGOs
Non-governmental organisations rely on funds they raise. Considering they have no tangible product at hand, they have a much harder job.
It is crucial for such organisations to touch people's "souls", only that way people will act in a way that will harm them economically in short term but will help the community in the long run.
Only way to achieve their goal is to make their campaign to feel as personal as possible.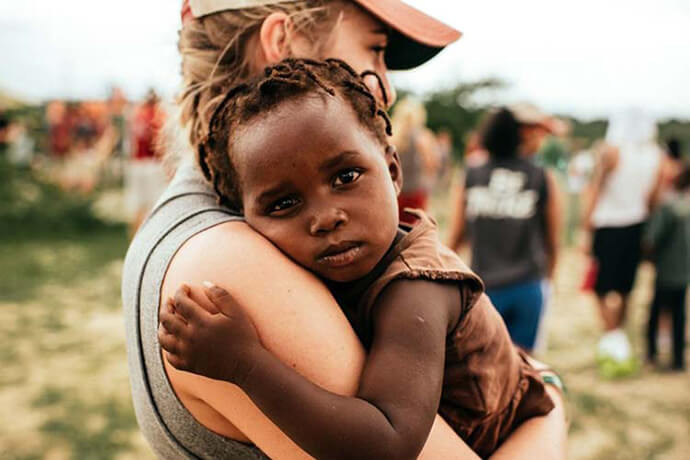 Think of yourself. How moved would you feel when you receive a mail that is sent to ten thousand other people?
I wouldn't at all.
Customer segmentation will help creating more personalised strategies and boost the fund for the greater good.
Here is how to do it and what to care:
• Donor type: What is your donor? As weird as it sounds it is an important question. Is your donor a corporation, another organisation or the government? You should be able to differentiate between different types of entities and equip your strategy accordingly
• Average Donation: There are generous ones and there are munificents. You can ask more from the ones who have contributed more in the past. Since while you shouldn't ask too much but you should not ask for too little as well.
• Yearly shift of donation: Remember our telecom example for customer segmentation. Similar trend of active and dormant states applies for NGOs as well. A track of every particular donor's donation of each year should be kept. That way it can be understood where that donor is headed to.
• Relationship with the organisation: How affiliated is the donor with the organisation. Are they also a member, former staff or just a donor. Depending on their rank and affiliation your communication strategy should differ.
• Rate of communication: You should determine how often your donor wants to be in touch with the organisation. Donors can be segmented into categories based on frequency such as weekly, monthly, and yearly
• Communication channel: There will be people which will become donors just by seeing an internet ad. However, there will also be the ones that would require face-to-face contact. Combining with other segment it can be decided whether a prospective-donor worth the energy and resources.
• Demographics: As always, different ages and genders require different strategies. Even a broad information of which generation your donors belong can be beneficial.