Does your store need a virtual shopping assistant for a better-personalised customer journey?
The personal shopper is a concept older than the department store, but it is changing under the e-commerce revolution, and your customers will see it as a shift for the better. Think of the last experience you had at a new online store. You had to search a little to look for deals, learn their categories, and find wherever they hid the shipping costs and return policy. That likely took you away from the products you wanted to see, and many people reading this didn't return to those product pages.
Don't force your shoppers to take their eyes off the product page. Virtual, digital assistants — now being called concierges by some — can be used to keep everyone ready to buy while answering questions right on the page. They can solve a wide range of customer concerns and questions, with no hunting or annoyance.
They also do it without making your customers wait in a queue with no apparent timeframe for a response. You don't have to send them to email or a phone call with terrible hold music. And, questions no longer stop your business outside of the hours you work. Virtual shopper support tools are here and ready to make a significant impact on e-commerce and your ability to personalise the customer journey. Let's take a deeper dive to discover how.
Personalised recommendations specific to your stock
You already make product recommendations on your sales pages to encourage visitors to spend more time exploring and reduce your bounce rate — as well as to boost sales. There are even advanced tools already looking at your customers and making decisions on how to appeal to different tastes based on what they prefer.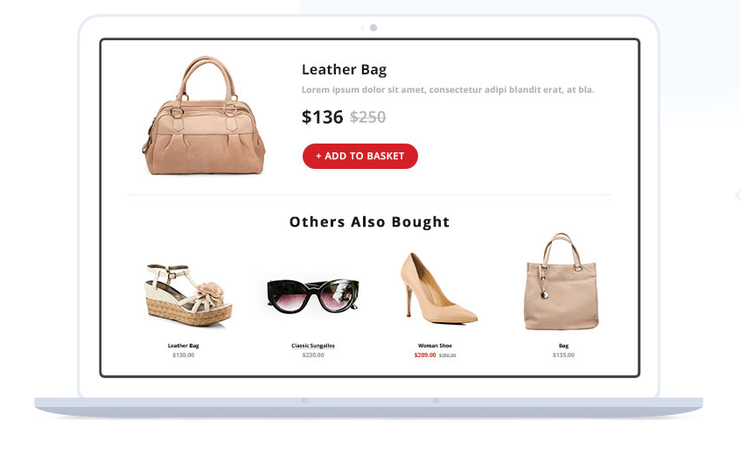 That's a lot of activity and data that you're already leveraging for big wins. A personal, virtual shopping assistant can help your e-commerce business take this one step further by inserting those recommendations into a conversation about what the customer wants or is looking for right now. They ask your chatbot, and it responds based on preferences.
What's more, it can adapt based on new customer data and choices. If they want something that can be shipped within three business days, your automated assistant can ensure things are in stock and the consumer is close enough to get that shipment. Or, if you're working with multiple distribution centres, it can make alternative suggestions based on the shopper's unique criteria.
Keep the benefit of a dynamic list of recommendations without the risks of showing old products that are out of stock. Many virtual assistant platforms can be programmed quickly to help you avoid the ecommerce fulfillment issues that your competitors present.
We've seen this be especially helpful for fashion retailers. As the assistant not only can make recommendations and look at what's in stock, but it can also provide size charts, estimates, and other information you program. If your customers' average feedback on a specific product is to order a size larger than usual, you can quickly incorporate this into the chat and also help reduce returns.
Help customers explore longer
Sometimes even a personalised customer journey lands on an error page or broken link. Sites are dynamic, and things can slip through the cracks, which unfortunately, means your customers will not be able to find something they're seeking.
Services like Segmentify already help you prevent the damage of these pages by offering products and discounts on error pages, helping you avoid abandonment. We say go a step further and have your virtual shopping assistant automatically open on error notices to ask customers what they need. Built-in suggestions and scripts can quickly get people to the right location. And you can also set up alerts in most chat programs to let your techs know when a page is down or when specific error-related triggers occur.
Each element can have a personalised recommendation and solve customer issues. The better you're able to help, the more likely people are to forgive problems like broken pages or bad links. Those things are going to happen at some point, so consider an automated assistant as your permanent backup plan.
Remove broken steps in the journey
One of the biggest threats to your customer's journey is when something doesn't work right, like the broken page we mentioned. In e-commerce, a chief concern is always when the customer hesitates. They aren't sure if they want to buy and the million different prompts on a website make it hard to nudge them in the right direction. Plus, we don't know the exact reason that they pause. So, it's in your interest (and theirs) to ask.
Arm your automated chatbot and virtual assistants to ask and answer. You're able to turn every page and interaction into a live FAQ service. The best part for your visitor is that they don't have to hunt around or try to find the exact keyword to get an answer.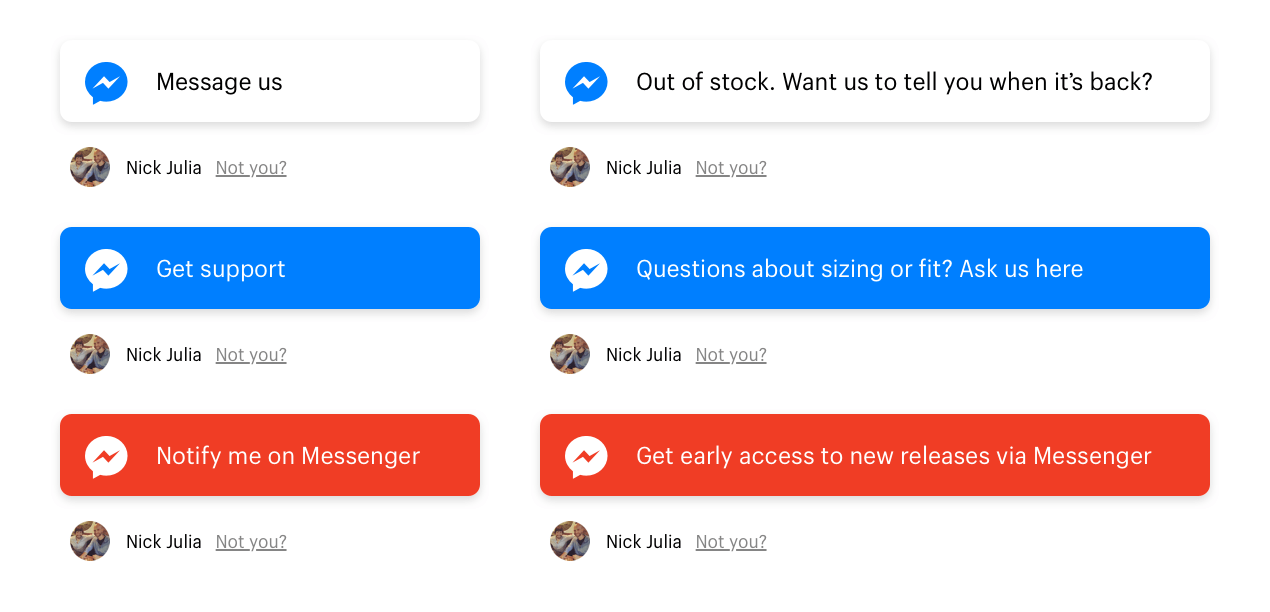 Source https://www.shopify.com/enterprise/ecommerce-chatbots
Today's chatbots have a semantic understanding that allows them to find what your customers are looking for and bring that right to them, even if they ask it in an unusual way. So, talking about shades and colours can return the same information, as could questions on "deals," "packages," and "kits." There are two added benefits here for your e-commerce business:
Customers never have to navigate away from your sales page to get a question answered. So, there's no jumping forward without a way to get back, allowing you to maintain the structural integrity of your sales journey.

Your human support teams don't have to answer simple questions. Instead of hundreds of emails and chats about returns or shipping, the bot can give them a specific set of details right away. That allows you to prioritise service where it is needed most.
The journey is 24/7
The beauty of e-commerce is that your store is open every hour of every day, and typically available to any location on the planet with an Internet connection. Instead of hiring up a team of humans to be around every second, you can have a platform that doesn't sleep thanks to automation. They'll still be delivering personalised recommendations (that can boost conversions) while you have your coffee, take a break on the weekend, or get everyone in a meeting to discuss the next sales goal.
Simple questions can be answered right away, while significant issues are flagged for your first team in the morning. That way, your service reps start by tackling the most pressing problems. As you grow and expand your capabilities, such as moving to new international markets, your assistants can adapt and scale. Typically, this is a relatively straightforward cost and makes it easier to budget for support growth. Since they're purely digital, you also don't need any hardware or infrastructure updates specific to support when you expand.
Start where you're comfortable
One of the biggest reasons we see these automated digital helpers as one of the "next big things" for e-commerce is because you have so many tools and options available. There is a multitude to fit your budget and space.
Look around for the options that best work with your needs, customers, and budget. Some are initiatives little helpers that don't require a lot of setups and simply use a search of FAQ and other text, while others can be trained to adapt to customer needs that are specific to your business and products.
When planning your investment, it's essential to think about today's needs as well as where you want to grow. We personally like interacting with chatbots and assistants that can see our site credentials. That makes it faster to look up orders, get price shipping information, or ensure that recommendations are actually tailored to what we like.  It's a personalised recommendation that benefits us in a very clear way. Launch a fully personalised customer journey by turning to the latest technologies designed for e-commerce success.
Bio
Jake Rheude is the Director of Marketing for Red Stag Fulfillment, an ecommerce fulfillment warehouse that was born out of ecommerce. He has years of experience in ecommerce and business development. In his free time, Jake enjoys reading about business and sharing his own experience with others.