The Story Behind New Visual Language of Segmentify
It's really cool to work on big data, artificial intelligence, machine learning and some other big stuff like that, but the way you're showing it is always more important than what you're doing underhood. That's why, when I joined Segmentify team, I told myself that I will change -maybe it would be better to say create in this example- a brand identity of this startup and redesign SaaS products. We've done visual language with new segmentify logo and the other one is coming later this year.
Visual design is something that I can only trust a few people with and I asked Alper to create our brand identity from the scratch to make this startup ready for millions. Of course starting with new Segmentify logo. His work thrilled everyone in Segmentify team and we're super excited to work with him. And of course, there is a story behind what he has done. Let's hear from him.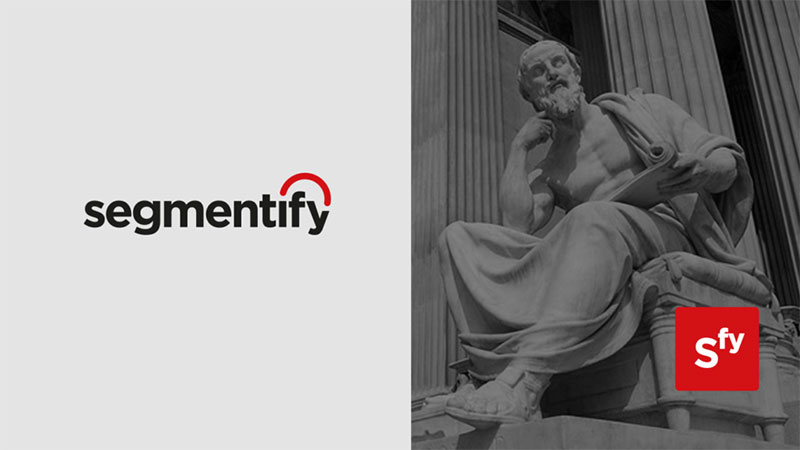 Comments from Alper Balkanli (Creator of Segmentify brand identity):
Think. Find. State. That's what philosophers do as well as Segmentify does.
As being a smart recommendation tool, our new visual language elements will include this vision.
Our brand identity is shaped with a geometric typography which is well balanced and reliable which also refers to infographics world. Also, circular action from i to y symbolise our perfect control and ability to use and analyse the data.
As the icon, we also use sfy reference, covering the calculating ability of our products, like Trendify, Bannerify and more to come…