How Digital Payment Platforms are Increasing Conversions
Everyone knows the pain of the online checkout. "Where's my card?" is often muttered under your breath or in your head. Then you have to get out of your seat and go on the hunt.
This is one of the many pains associated with online checkout these days.
It bothers consumers, but it may bother merchants even more. Merchants are obsessed with improving checkout conversion.
Why? Because you were about 5 seconds away from completing that purchase, and when you had to get out of your seat, you became distracted. Merchants don't want distraction. They want you to buy those yellow leather pants before there's a second chance to think about whether or not those pants are a smart thing to buy!
The physical card is falling out of fashion, at least in theory, because of the friction it adds to online and mobile checkouts. Consumers have to go on a hunt to find wallets and cards, or if they're on-the-go they have to figure out how to fumble for a card while they are holding a mobile phone and a latte.
There are tools for the desktop that help consumers with these problems, but they are the bandaid and not the fix. Consumers can try to save cards in their browsers or in apps like 1Password, but then cards expire or you end up using the wrong one.
Browser gadgets also don't save CVV codes, which you tend to forget. And then you find yourself getting up to find your card anyway!
Paypal case:
PayPal essentially does the same thing for consumers. We do extensive research in the payments space, especially around the use of PayPal. Our research tells us the primary use for PayPal is as a wallet. Consumers store debit and credit cards and bank credentials in PayPal and use PayPal because it's easier for them to remember their username and password than it is to find their card.
That makes sense, right? I'd rather just type on my mobile than fumble for a card. Wouldn't you?
And PayPal claims that this benefit (using something you know, rather than something you have to find) helps with checkout conversion.
It's right there on their website: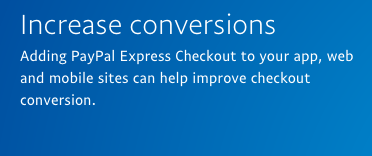 PayPal says so, but I think we should look for some more sources.
Back in 2011, Crutchfield reported a 33% increase in mobile conversion rates when they added PayPal.
PayPal themselves are much more modest in their claims. PayPal UK only claims a 3% checkout conversion boost.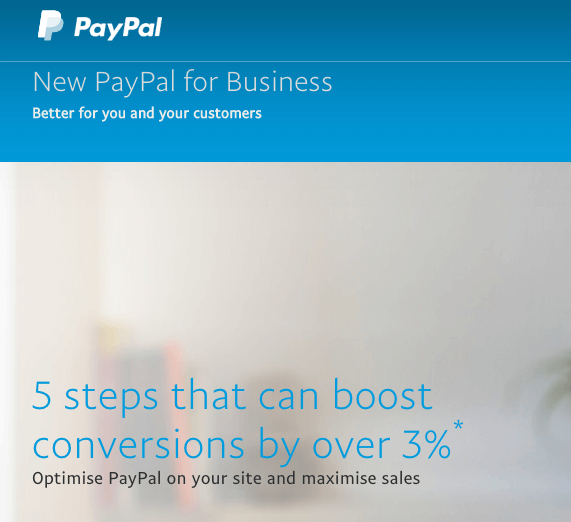 It's interesting to see the company claim lower conversion rates than others do. Comscore did a recent study where they tested payment methods at checkout and found that PayPal had the best conversion rates by far.
Does the huge discrepancy make you wonder about the validity of the test conducted? It certainly makes me wonder.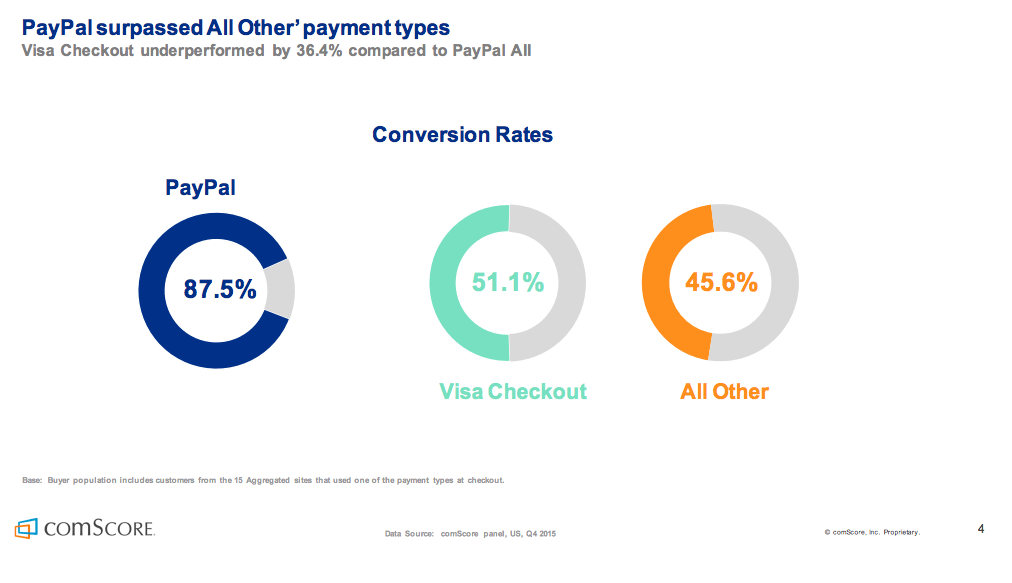 But, the concept remains, and we believe in the concept at Sezzle.
We'd rather checkout with something we can remember rather than with something we need to fumble for. That's why we are strong believers in bank payments in the checkout, where new technology has allowed users to log into their bank account with Sezzle to enable a payment.
There's no searching for cards, or digging in your pocket when your hands are full. You just connect your bank account with your existing login credentials during first use (something you can remember) and then each subsequent purchase is even easier. It's just your phone number as your ID and a 4-digit PIN. We think this simple and secure checkout will lead to higher conversions.
Are Sezzle and PayPal on the right track? We think so.
It will be a long time before physical cards are gone, but you can already see the trends. We're moving to a mobile-centric world and our checkouts and ideas behind electronic payment are headed there with us, e.g. PayPal, Sezzle and BitCoin.
We're excited to be a part of this future at Sezzle and we're looking forward to helping lead the charge towards better conversion online.
Charlie is Founder & CEO of Sezzle, a tech startup creating a next-generation payment platform for eCommerce that lowers merchant processing fees and rewards consumers with cash back for paying directly via their bank account. He has a degree in Mechanical Engineering and an MBA from the University of Minnesota.  Charlie previously founded Passport, a leader in mobile payments for the transportation industry.