Unlocking Creativity: 3 Gamification Marketing Examples We've Been Loving
When executed with finesse, gamification has the power to elevate the mundane, injecting a dose of excitement into the everyday.
In this captivating exploration, we unravel the stories behind three extraordinary gamification marketing examples that have captivated audiences and left an indelible mark on us.
Taylor Swift Dominates Google with 1989 (Taylor's Version) Puzzle
The singer-songwriter's love for Easter Eggs is nothing new to her fans.
And for the release of the re-recorded version of her much-beloved pop album 1989 (Taylor's Version), she took things up a notch.
With a cryptic message (of course) with a video to accompany it, on September 19, Swift sent her fans on a scavenger hunt to Google:
"You can tell me when the *search* is over… if the high was worth the pain. 😎"
The hunt began when the users searched "Taylor Swift" on Google, uncovering a blue vault at the bottom of the screen. Clicking on the vault, you were faced with a new puzzle—a set of scrambled letters. Google explained that there were 89 puzzles to be completed. If Swifties could solve a collective total of 33 million puzzles (Taylor Swift is 33), the "From the Vault" track titles would be revealed.
For each puzzle, a hint was given. Some examples:
Hint: My name is Taylor and I was born in. Answer: 1989
Hint: Nice to meet you. Answer: Blank Space
Hint: Bad blood. Answer: She wasn't doing anything (Referencing when Swift stood up for a fan being harassed by a guard during The Eras Tour)
Swift proved to the world once again that she's a mastermind when it comes to marketing and that community-building is the backbone of any marketing strategy.
The 89 puzzles were created based on Swift's career and art and, of course, her inner jokes with her fans. Swifties teamed up creating spreadsheets to get the results (and the reward that is the song titles) as quickly as possible.
A fan account reported that "Taylor Swift" had over 1 million searches in the United States alone on September 19, according to Google Trends. Justin Curto from Vulture reported that search interest in her name more than tripled in a single hour.
Of course, not everyone can afford to create a massive puzzle in collaboration with Google. But what does this brilliant gamification example tell us?
For your target audience to care about the gamification experiences you create, you need a willing audience—a community. First, get people invested in your story. Then, use gamification to keep them engaged and interested.
Pizza Hut Adds a Delicious Spin to Your House Party
Pizza Hut's Pizza Pursuit game, developed with Hasbro, is a wonderful gamification example built to increase customer loyalty.
It's a simple digital trivia game: Customers scan the QR codes on Pizza Hut pizza boxes and, subsequently, are presented with a series of trivia questions about a wide range of topics spanning from geography to pizza.
And since any game is even more fun when there's competition, players can challenge their family and friends and show off their knowledge while trying to win the big prize—$10,000.
The Drum explains that both Pizza Hut and Hasbro reached a wider audience, and both benefited from this:
Game completions hit 71.4%.
Email opt-ins enjoyed a 54% conversion rate, and sales increased by 34%.
The Pizza Pursuit campaign won The Drum Awards for Digital Industries 2022 in the retail and eCommerce category.
What do you get out of this gamification example?
Make it easy to play. Don't confuse users. The Pizza Pursuit game is simple to play and understand, making it accessible to a wide range of people, regardless of their technical skills.
Add a social element. Encourage people to compete against their friends and family by sharing the game with them. This can help increase engagement and make your campaign reach more people.
Prev Wants You to Solve Their Riddles Three, If the Discount Code You Wish to See
Prev, born from the fusion of "plant" and "revolution", is a fashion brand dedicated to using plant-based materials. Fueled by a deep commitment to animal welfare, human health, and environmental sustainability, Prev aims to phase out artificial leather and materials derived from animals.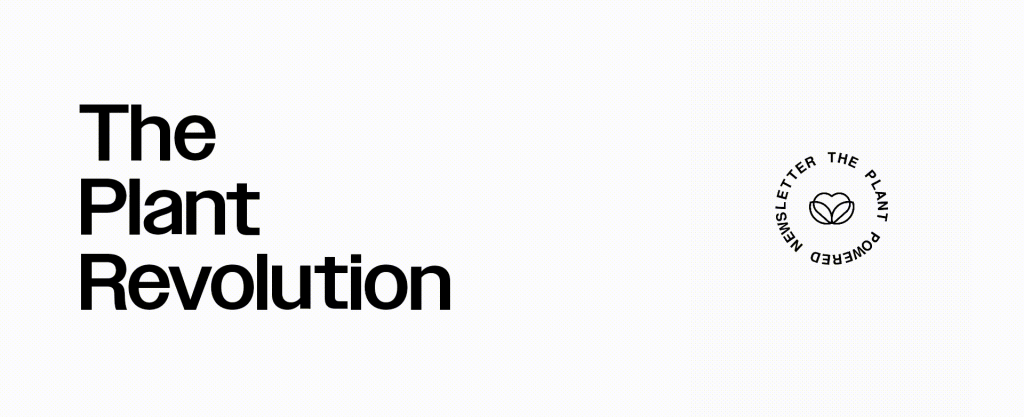 Prev uses its weekly newsletter to educate subscribers about sustainable fashion and veganism, alert readers about the newest articles on the brand's website, and notify customers about its latest products.
But Prev is on this because of its simple yet effective use of gamification. Each week, the readers are asked to answer a riddle, where the answer is a discount code. But of course, the brand knows how persuasive the FOMO effect can be, so the discount codes are limited to a certain number of customers.
This particular riddle was one of my favourites:
In the year 330 B.C., its name was heard,
For two millennia, its location was stirred.
A city sleeping beneath the deep sea,
Was its place a secret or just a tale to be?
And some riddles, in the true spirit of community creation, are about the brand itself:
In Prev's first winter collection, which model was featured alongside Jill?
What colour is the "Revival" in the past notebook collections?
What is the surname of the activist which the "Joan" model is named after?
How many shoe models will there be in this season's Prev collection? (Numeric answer)
As an up-and-coming brand, Prev doesn't go for flashy gamification examples. But father focuses on community-building and works to keep this community's interest ignited.
Wrapping Up
Gamification examples examined in this article show that gamification is not just an engaging way to interact with customers: Gamification also serves as a powerful tool for achieving various marketing objectives.
Whether you're the Queen of Pop Music herself, a pizza giant, or a conscious fashion brand, gamification can be your key to customer hearts and marketing success.
Now, go forth and gamify!