From Retailers to E-tailers
Transformation of the Markets
Over the last decade, we have seen fewer and fewer small grocery stores. Whereas the market chains such as Carrefour, Aldi, Walmart, and Costco have been taking over their places across the globe. For the last few years, in addition to the growth of big market chains, the big FMCG companies such as Nestlé, Unilever and P&G have started to sell their own products online. (See: Nescafe, Dove, Gillette )
Is this the beginning of a new era where people will no longer go to any market at all and they are going to order almost everything online?

Changes are Happening Already
In the last few years, developments in internet and technology along with new ideas have created a much more interesting, much better in so many ways and definitely a more practical world. We have witnessed Uber taking over the traditional taxis, Airbnb creating a complete new type of housing service where it even exceeds some of the century old huge hotels in revenue and Alibaba bringing a new breath of fresh air to the sales and trading sector as an alternative of retail and wholesale companies. Therefore, it would be so stupid if we think that no other traditional market or company will be affected by it. My focus for today, though, will be on the big FMCG companies I already gave examples of.
The Way of Work is Changing
I am not claiming that these companies will be taken over as well. In fact, FMCG companies provide the most needed and used products that mankind will most likely need to consume forever. That is why we will always have these kinds of companies. However, the way they work and the way they sell and market their products can and will change. We are seeing some of these changes even today. They started building up a digital marketing department under marketing category. They started using Youtubers and famous as a marketing strategy (An example from Turkey). More importantly, they started selling their products on their respective websites as in the examples above. And this actually is a proof of what I claimed previously that their way of work has been changing.
Consume Fast Consume Now
So what do these companies need to do in order to catch up with the ever changing world around us?
First of all, they shouldn't hold back and stay hesitant until it's too late. Since the markets are changing with an extreme high pace all the companies within that ecosystem should take actions accordingly, keep pace with the new technologies and even take initiative and make a distinguished name for themselves.
Everything is getting faster and faster and the need to consume fast is also increasing that's why people scroll down their mobile phones so quickly. They want to see videos of short duration and creativity. They want to "consume fast and consume now". You can see the 'consume fast' part in the increasing popularity of applications like Boomerang, Snapchat, Instagram etc. The 'consume now' part is more related to ecommerce because you don't need to go anywhere or spend some effort to buy a product while shopping online. You click a button in less than a second and voila you just bought it.
One of the inventions of the last few years that amazed me the most was Amazon Dash Buttons. Even though it wasn't an extremely difficult task to come up with this gadget or it wasn't like discovering America again, somehow it fascinated me very much because it was a very elegant, easy-to-use and time-saving solution to an existing problem. One helpful solution like the Amazon dash buttons is the personalized product recommendation for ecommerce websites. So we see that the big companies are selling their own products in their websites and hence they are also becoming ecommerce companies. Here the costumers want to see related products which they would like to buy. This is what you need to recommend in your website when a visitor comes and surfs on your site. Companies like Segmentify provide this kind of a service to ecommerce companies which I think big guys like Unilever, P&G and more also need to enjoy.
What to Expect Next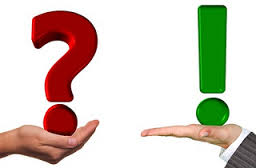 What else we are going to confront regarding the internet and technology and its effects on big companies is a big question. But lastly, I just want you to imagine the following. You are at home in your room. You will host a party tonight and that's why you want to buy some beverages, refreshments, some junk food and some equipment to create a party atmosphere at home. So you put your virtual reality glass on and you are in the supermarket. You walk around inside the supermarket, go to a section you want to take a look, focus on some products and make your purchase there. Within minutes or at most an hour all the products you need come to your doorstep. This is not a dream. This is already happening.