Product Zoom In: Dynamic Bundles
Spot-on recommendations hold great significance for growth. From boosting your revenue to improving your conversion rate, bundling grants you a wide range of benefits you don't want to miss.
Key Takeaways

Bundles help optimise customer journey and increase conversion rate by making spot-on recommendations.
Bundling is an opportunity to get rid of dead or excess stock.
Keep offering bundles after the check-out process.
Trendify provides real-time insights into your website, which can be used to create new campaigns, extend successful ones, and modify or stop a campaign before it ends.
What's a Bundle?
The dictionary definition of a bundle is a group of things tied or wrapped together. Product bundles refer to the sets of relatable products offered in your store, and there are a couple of ways to create them.
What if Your Product Bundle is Dynamic?
Bundling products is an efficient way to make recommendations. But which kind suits your store the best? Dynamic bundles enable you to sell a product package containing multiple products, sellable items, or variants. They are two-sided and customisable as opposed to static bundles. That means you can create bundles that you think will work best for you.
Benefits of Dynamic Bundles for the Shopper
Optimise Customer Journey
Bundles act like a sales representative that would help you in a brick-and-mortar store, creating a convenient and stress-free shopping experience for the customer. Personalised recommendations save the customer the trouble of scrolling endlessly through long product pages. That way, the customer doesn't feel lost and the risk of friction is decreased.
Time-Saving
Preventing a long searching phase, bundles save a lot of time for the customer. Instead of struggling to find a product they might relate to in the everlasting product listing pages, they see personalised recommendations in the same place at the same time in the form of bundles.
Cost-Saving
Product bundle offerings should be reasonable not only in terms of features but also of prices. When it works well, it saves money for the customer and increases your customer's trust in your brand.
Benefits of Dynamic Bundles for the Retailer
When you optimise the customer experience (CX), you should know that you went a long way regarding customer satisfaction. A satisfied customer is the backbone of customer engagement and a strong relationship between them and your business.
Increase Revenue and AOV
Bundles naturally boost your revenue and AOV with every additional product your customers add to the basket.
Increase Conversion
We already mentioned bundles are great contributors to customer satisfaction. When a customer leaves your store satisfied, the chances are they will come back for a second purchase, hence a better conversion rate and higher customer retention.
Opportunity to Cross-sell and Upsell
There is no better way to implement cross-selling and upselling strategies than with bundles. Bundles can bring you wonders when combined with these two most beneficial strategies to boost AOV and revenue.
Improve Inventory Management
Bundles bring more sales than offering products separately and help maximise the ROI of undersold inventory. You can get rid of dead or excess stock by customising bundles and increasing the visibility of these products. As a result, it reduces marginal costs and helps you conduct quality improvements.
Dynamic Bundles Campaign Examples from Different Industries
1. Consumer Electronics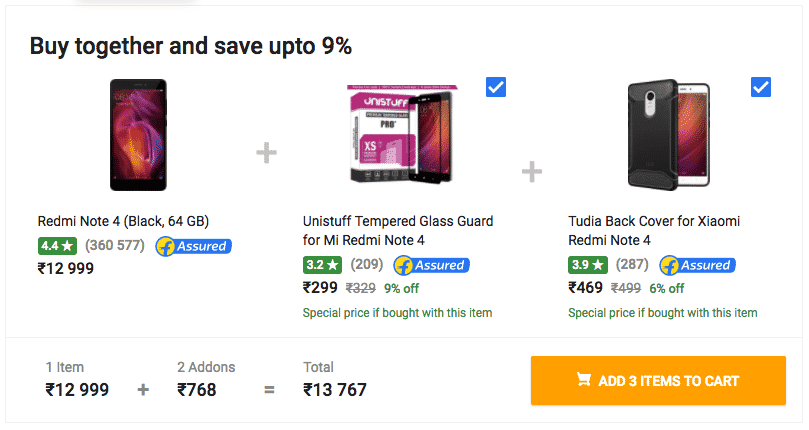 Consumer Electronics regularly uses dynamic bundles as part of its sales strategy. When it's done right, upselling can dramatically improve your bottom line by increasing the size and profitability of each sale.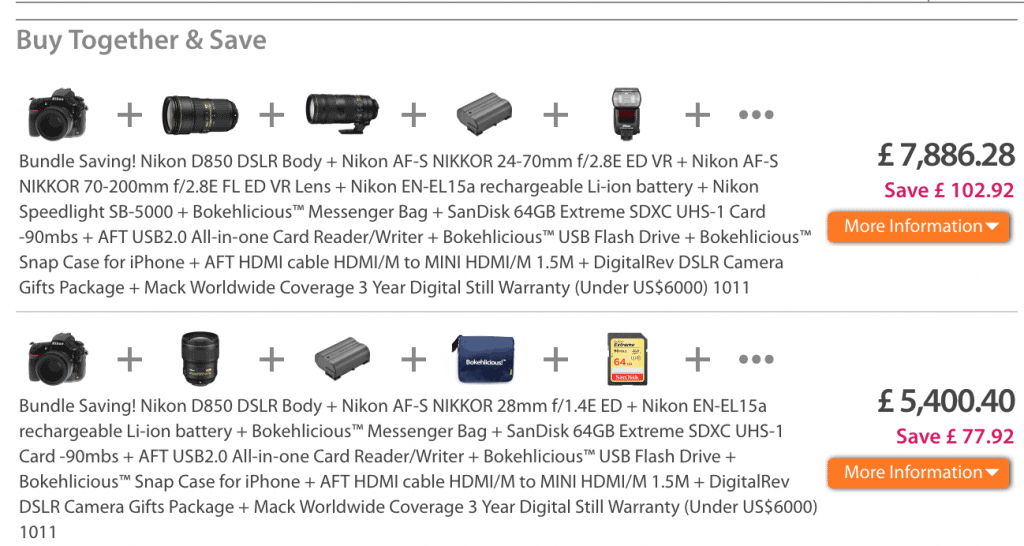 2. Beauty and Cosmetics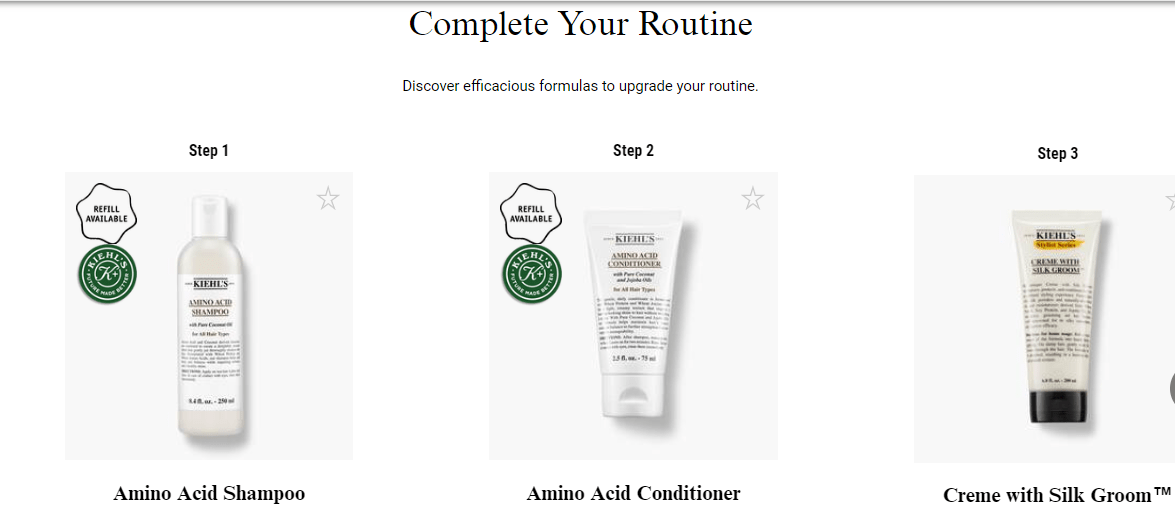 Kiehl's offers the buyer the entire routine when they've added a single product from a specific skincare set. This way, customers know what their skincare routine is supposed to be like, as if they were in the store discussing things at length with a sales representative.

Sephora also offers their buyers suitable brushes when they want to buy a concealer or foundation.
3. Fashion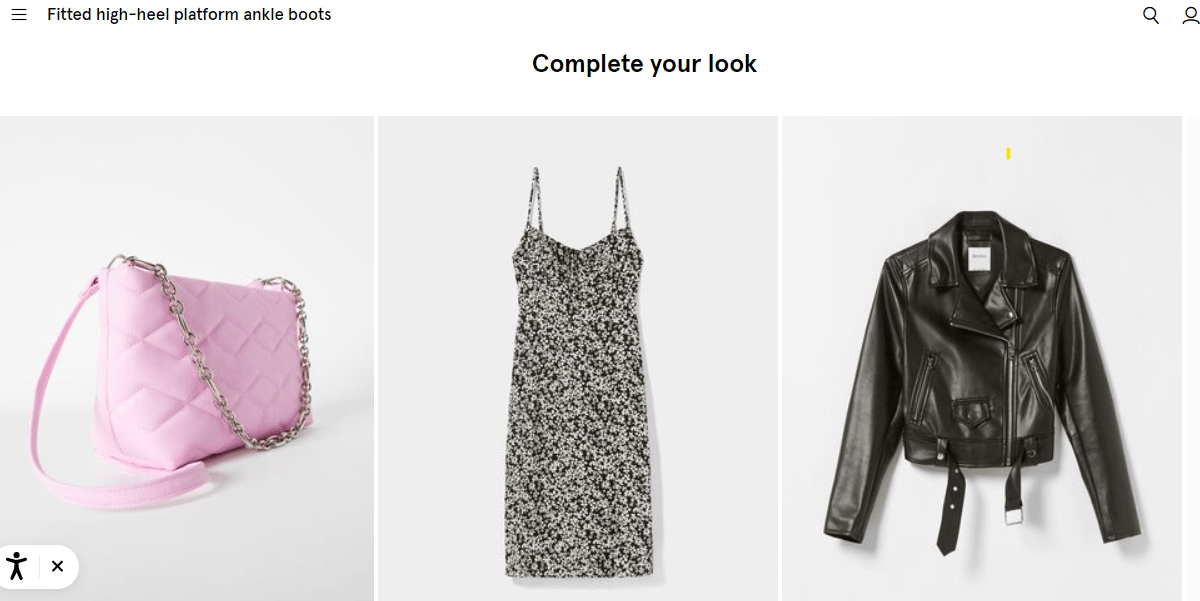 Fashion companies generally use "Shop the Look" or "Complete the Look" campaigns to assist their customers and make it easier for them to build an outfit.
4. Furniture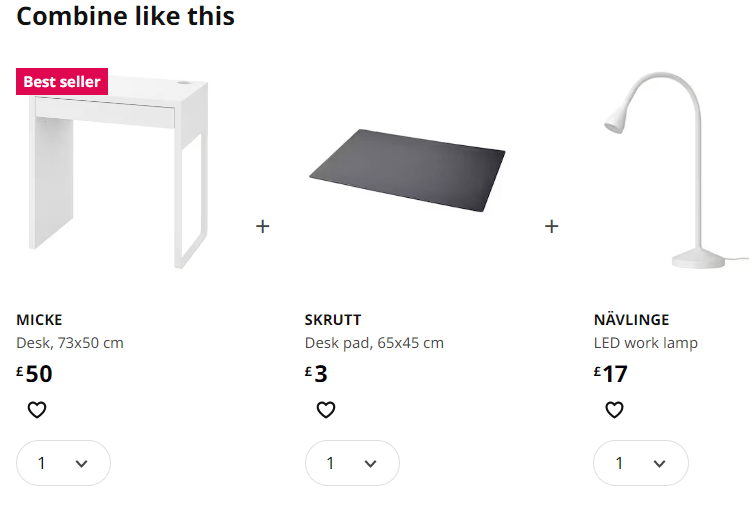 IKEA suggests a desk pad and desk lamp for a customer who wants to buy an office desk. They are easy to bundle, and as you can see, the desk works well with them.
5. Gaming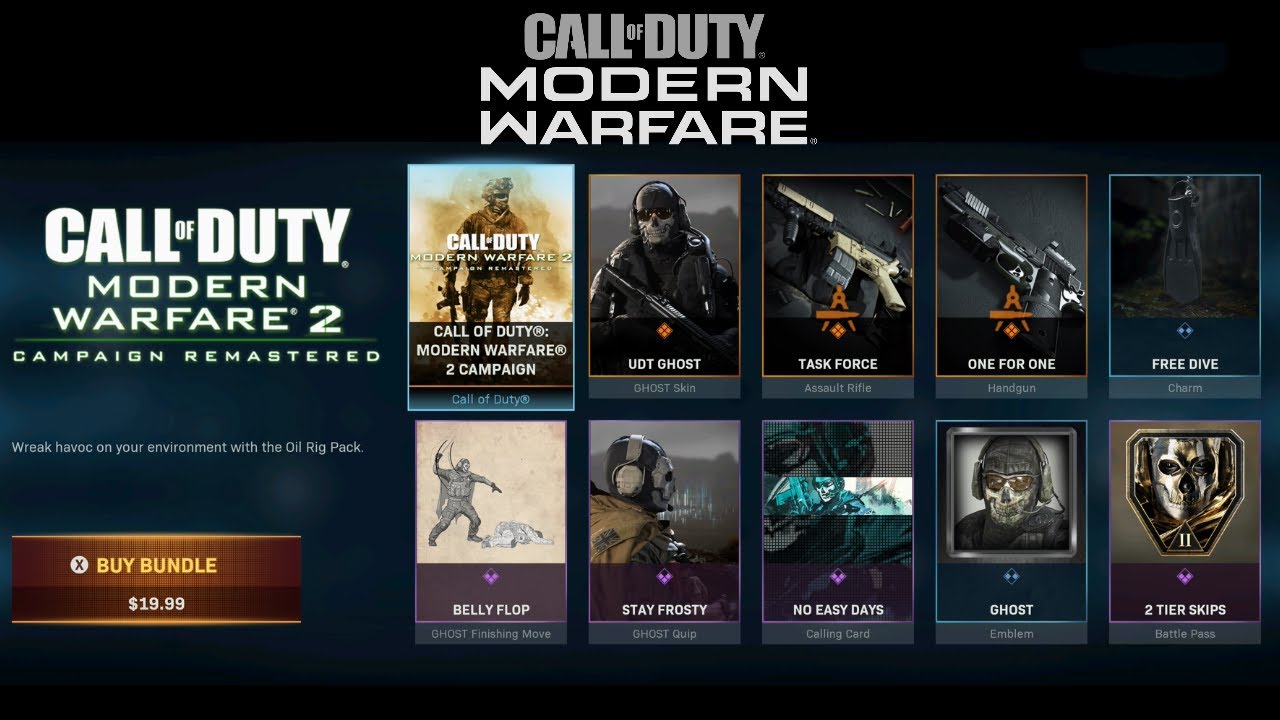 Bundles are also frequently used for in-game purchases.
6. Sporting Goods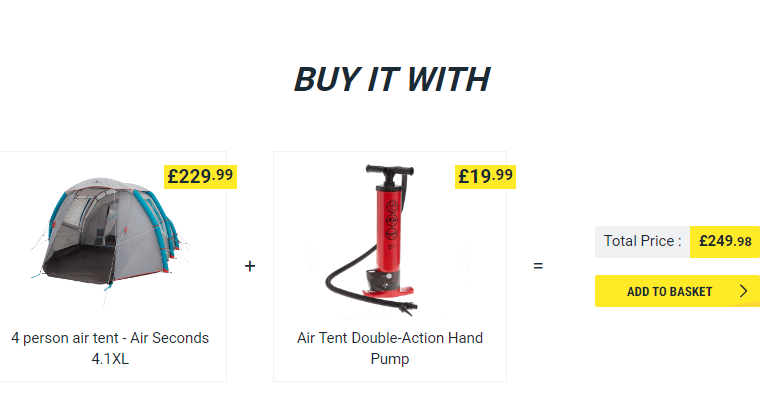 Camping sets are also helpful for those who want to go camping for the first time but don't know what to buy.
7. Food Delivery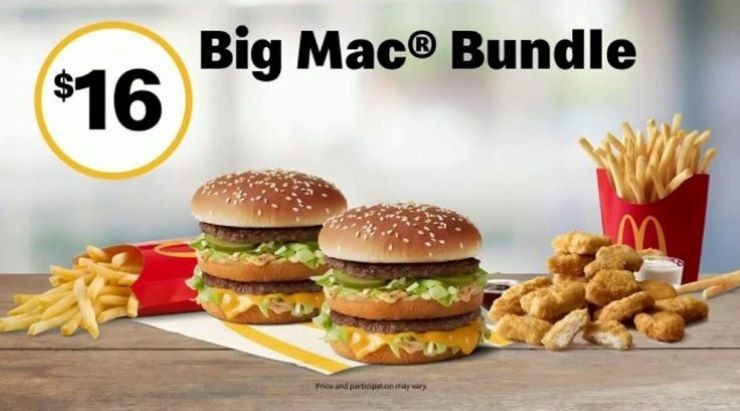 8. Online Bookstores

Bundling allows retailers to create multiple listings for Amazon's catalogue without launching new products. Thanks to the dynamic bundle, the number of items offered in a bundle ranges from two to five.
4 Secret Tips for Product Bundling
1. Use Custom Bundles to Make Pin-Point Recommendations
You can manually choose the products you want to be shown or what relation the recommendations will have to have to the initial product. The recommended product can be an alternative or a complementary one from the same or a different category.
2. Keep Track of Purchase Patterns to Optimise the Shopping Experience
Don't leave your bundles as they are and wait for the outcome. Keep an eye on purchase patterns and be willing to make changes according to your analysis.
Trendify provides real-time insights into your website and the performance of each product, category, brand, and campaign, including the total number of views and purchases as well as the added-to-cart rate. This information can be used to create new campaigns, extend successful ones, and modify or stop a campaign before it expires.
3. A/B Test to Analyse the Success of Your Campaigns
A/B Testing allows you to avoid spending time and money by testing which campaign model works best and is worth keeping when you cannot decide on a specific campaign model. To learn more about Trendify and A/B testing, and see how they suit your business, get in touch with us so we can discuss it.
4. Keep Your Bundle Recommendations Going Post-Checkout
Bundling isn't bound to be just on the product or basket pages. You can keep making recommendations even after the check-out process, either on the Thank You page or via email. Moreover, you can showcase a bundle related to the customer's last purchase the next time they visit your store.
Wrapping Up
Dynamic Bundles are incredible for providing good customer journey optimisation through making spot-on recommendations which, in turn, increase your revenue, conversion rate, and AOV. When shopping online, finding what we want isn't easy without a successful recommendation system. Thanks to dynamic bundles, online shopping has become easier and more fun for the customer and more profitable for the business.