Universal list of Conversion Rate Optimizer's Toolkit – 10 best CRO tools
Are you trying to drive more traffic to your E-commerce store and increase your revenue?
Do you want to generate more sales from your current visitors?
Then,
conversion rate optimization(CRO) is the way to make them happen and CRO tools help you to reach your maximum potential.
Maybe, some of you guys don't have all the answers about CRO.
Let's define it and give some insights about this term.
After that, I'll show you 10 CRO tools to maximize your conversion rate.
Conversion Rate Optimization (CRO)
Conversion rate optimization can be simply defined as improving your website to have a better user experience and converting visitors into customers.
You may ask "what do you mean by improving your website performance?"
Improving your website performance means making your website;
Visually effective
Easy-to-use
Mobile-friendly
Load fast
By doing all these you'll let your visitors take an action, increase your user engagement and boost your sales.
Visitors sign up, spend time on your website and buy your product or service and you turn your visitors into customers.
There are also some essential points that you also need to consider to make CRO perfect when you're trying to optimize your conversion rate:
Personalized Recommendation
Landing Page Optimization
A/B and Multivariate Testing
Analytics
Cart Abandonment
Personalized Recommendation
Recommendation engine is a system that analyzes user behavior, tracks user's action and browsing history and it recommends related products for each and every customer by tracking their past behaviors and actions.
Let's give some statistics about personalization recommendation to understand its importance better:
According to Infosys, %86 of customers make purchasing decision by the effect of personalization recommendations.
%59 of Ecommerce customers tell that online stores with personalization software make the shopping process easier and more interesting.
Mybuys study shows that product recommendation increase overall site conversion rate increase in the shopping cart by 915%
By providing smart product recommendations related to your customers;
You'll make them feel unique and increase the engagement with your E-commerce website
Shopping process will become easier
They'll spend more time, browse related products and alternative products on your website
You'll increase your conversion rate and boost your sales.
Most of the E-commerce websites like Amazon and Netflix use personalized recommendation to boost their conversion rate and increase revenues.
Landing Page Optimization
Landing page is where customers land when they click the link. It is the first impression of your website in visitors' eyes and
as you know, first impressions are the most lasting.
Making a good impression is up to your website's design, content, loading speed, relevant call-to-action buttons(CTAs) etc.
When you optimize all these components…
visitors will spend more time on your website
Because it's attractive and they'll buy your products or services.
Landing page optimization helps you to;
Reduce customer acquisition costs
Drive more traffic
Build trust with your customers
Maximize your conversion rate
A/B and Multivariate Testing
A/B and Multivariate Testing lets you see which version of your website website drives more traffic and attracts more customers, A or B.
These testing tools enable you to show your visitors different versions of your webpages.
While a visitor can see A version of the page, other visitor can see the B version of your website.
After that, you can analyze the behaviors of your visitors and can see which version of your website attracted more visitors and converted into customers.
Like A/B testing, multivariate testing also provides multiple versions of your website instead of 2 versions.
Multivariate testing lets you see which combination of your variables gives the most productive outcome.
Analytics
You can reach large amount of data as an E-commerce and analytics tools let you gain insights about your data.
Analytics tools let you see where traffic comes from and what they do on your website.
They allow you to;
analyze your website performance,
if your E-commerce website meets the visitors' expectations or not,
measure KPI metrics like conversion rate, bounce rate, cart abandonment rate, average basket size etc.
track your daily traffic and and purchases
So analytics tools are an essential parts in order to achieve your goals and boost your conversion rate.
Cart Abandonment
Cart abandonment is a serious issue for Ecommerces.
The average of cart abandonment rate is 68% and Ecommerces lose $4 trillion every year.
14% of the visitors abandon their shopping carts before completing the purchase.
In my older articles, I tried to explain how to lower cart abandonment rate.
Anyway, lets give most significant highlights about how to lower your shopping cart abandonment rate:
Offer free shipping
Add guest checkout to your website
Optimize your website for mobile
Send eminder e-mails to complete the purchase
Show security logos
Make shopping process easier
Optimize your website to load pages faster
Offer multiple payment options
Don't surprise your customers with unexpected costs
If you understand how to make conversion rate optimization better let's go on with the 10 CRO tools to make it perfect.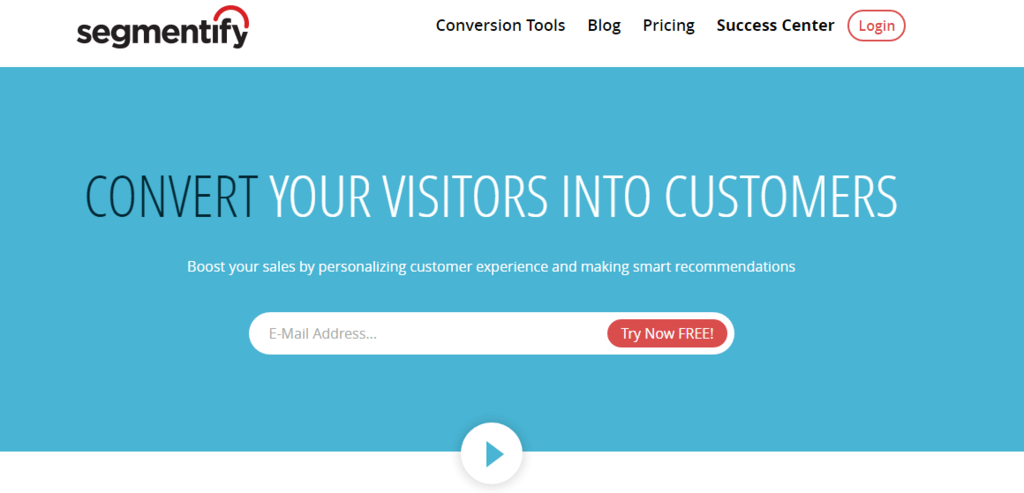 Segmentify is a commonly used SaaS based Ecommerce personalization software.
It provides conversion optimization to 20.000+ Ecommerce customers by enabling them to use smart personalized recommendation in all pages on Ecommerce stores.
This smart personalized recommendation includes home pages, product pages, 404 pages and checkout pages.
Also, Segmentify lets Ecommerce stores increase user engagement, increase basket average with cross selling, targeted customer emails and better content optimization with real time worldwide trends.
Price : 2 weeks free trial. After that, you can calculate Segmentify's price according to your average monthly sales.


Google Analytics let e-commerce companies analyze data gathered from visitors to understand customer behavior.
It provides many features to Ecommerce websites;
it allows you to understand users in order to analyze the performance of your content, products, traffic sources etc.
you can identify the best and worst performing pages.
you can easily analyze where shopping cart abandonment happens.
free and unlimited app reporting
funnel analysis
real-time reporting
segmentation
Price: Standard Google Analytics is free, for Premium Google Analytics, here is the link to contact with them.
3- Kissmetrics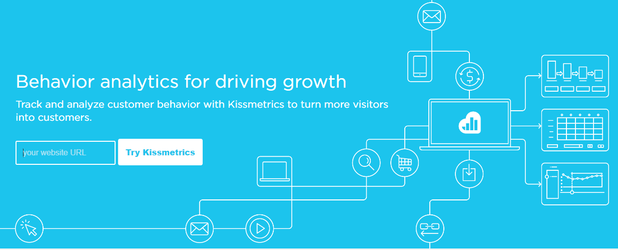 Kissmetrics lets Ecommerces track and analyze the customer behavior to turn visitors into customers.
You can see customers' shopping journey, conduct A/B test, provides customer segmentation and simple design templates.
Price: $220/mo for starter, $500/mo for growing companies, $700/mo for pros.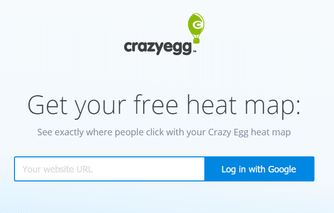 CrazyEgg is a CRO tool that lets you see what users are doing on your website, it tracks user behavior and finds out how users click and scrool on your website.
It's easy to set up and lets you to conduct great A/B tests.
Price: free trial for 30 days, after that, here is the pricing.


AB Tasty allows you to record video of visitors interactions, watch clicks and scrools in real-time and creates heatmaps.
Also, it lets you conduct A/B, multivariate, split tests and funnel testing.
Finally, it provides segmentation and personalization.
Pricing: £199/mo for starter, £349/mo for growing companies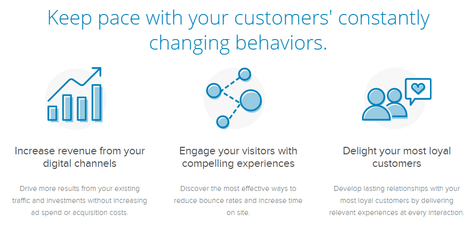 Optimizely has many features like A/B testing, analytics, personalization, recommendation, mobile optimization etc. It lets you to conduct A/B, multivariate tests and test variations for mobile, tablet and desktop.
Pricing: free trial for 30 days, after that, you can contact them here.


Adobe provides;
Analytics
A/B and multivariate tests
Promote campaings with delivering automated, one to one messages
Segmentation
Better customer experience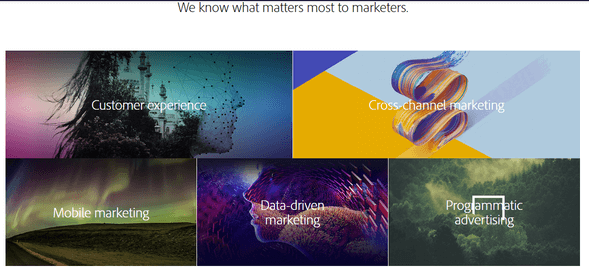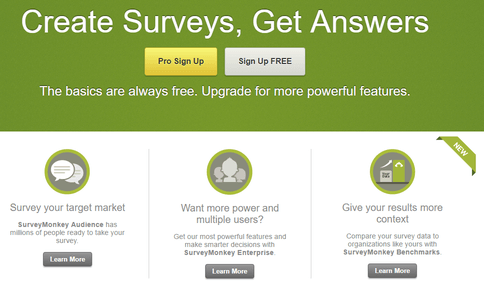 With SurveyMonkey, you can easily create and send surveys, use analytics to have a data-driven decisions, real-time responses and define your target audience. SurveyMonkey is one of the effective CRO tools that convert visitors into customers.
Pricing of Surveymonkey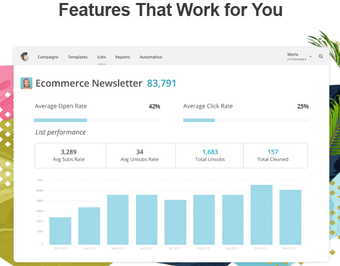 MailChimp is an e-mail marketing software that lets you to create targeted campaigns, promote your products and services with automated e-mails, create campaigns easily by using drag and drop design that suits with your style.
It also provides analytics to see open rate and click rate, and monitor your sales and website activity with providing you revenue reports.
10- Trendify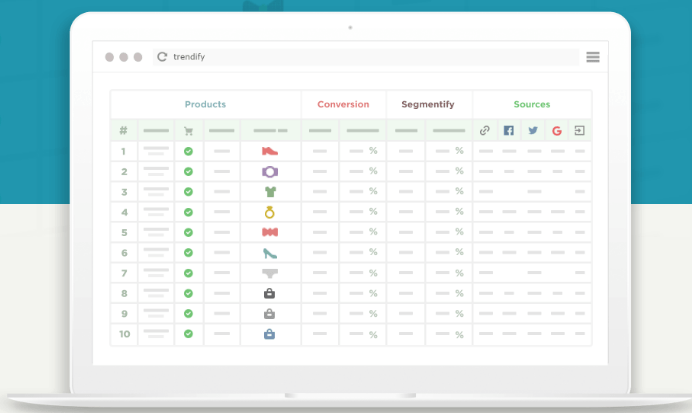 Trendify is a real-time analytics tools that provides you with monitoring your each and every product's performance and track where the traffic comes from.
Trendify also lets you see every product's conversion rate. Moreover, you can capture top/worst performing products in real time.
Pricing: $349 for standard(up to 1m pageviews)