The 12 Best SaaS Tools for E-Commerce Companies
E-commerce businesses often start as one-man shows. As the founder of an e-commerce startup, you need productivity tools and platforms that will complement your entrepreneurial spirit. By maximising productivity using powerful Software-as-a-Service (SaaS) tools, you can make the most efficient use of your time, especially in the beginning.
As time goes on, you will want to delegate some of these tasks to employees. If you already have access to the right tools for the job, you will be in an ideal position to hire specialists who can improve the results you earn using any of the following software packages.
Our Top SaaS Picks for E-Commerce Businesses
1. Shipstation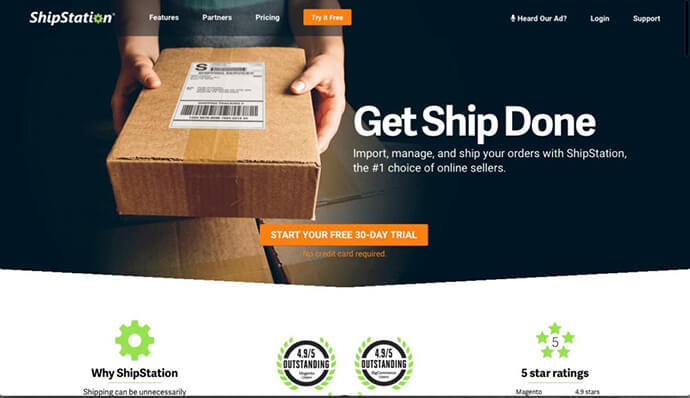 Shipstation is a must-have for e-commerce. This software automates one of your most critical and time-consuming processes – shipping. It supports next day delivery, international orders, and more. Sign up for a 30-day trial and try it for yourself. Shipstation will be your trusted ally until your company expands to the point where you can rent out your own warehouse and hire shipping staff.
Shipstation will be the interface between your website administrator, yourself, and your shipping department. It runs between $9 per month and $145 per month, depending on your average number of monthly shipments.
Shipstation has a five-star score on Finances Online, with reports about it being an important part of several customer successes. One of these includes e-commerce store owner Lorenzo, who used it to replace time-consuming manual data entry in his warehouse.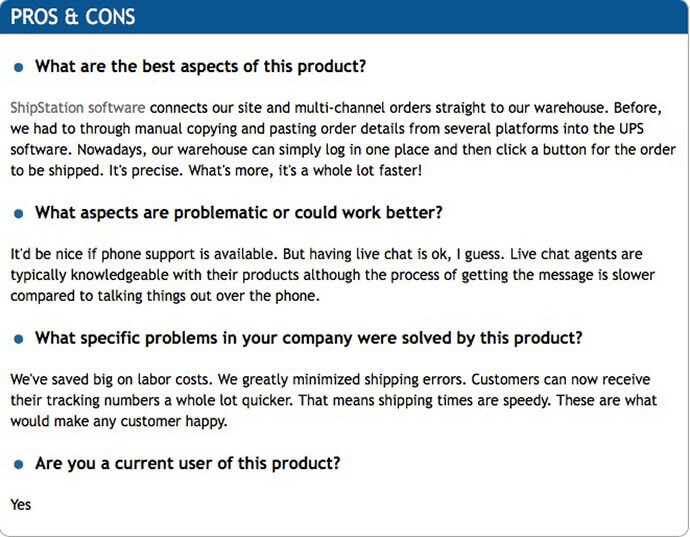 2. Oberlo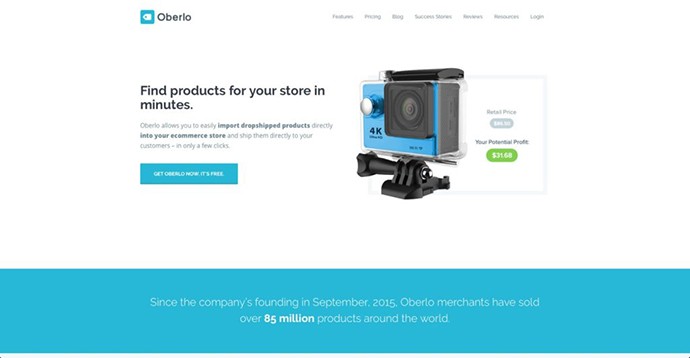 Oberlo is a great asset for e-commerce store owners looking to supplement their catalogs. The drop shipping supplier connects e-commerce brands to manufacturers in an intuitive, easy-to-integrate way. All you need to do is browse through their selection of products and decide which ones work best with your audience niche.
Oberlo is a high-level app designed for product buyers' use. It comes in three packages – a free Starter package, a Basic package that costs $29.90 per month, and a Pro package that costs $79.90 per month. Oberlo has a 9.5 rating out of 10 on Trustpilot.com, where customers commend the application's straightforward customer service.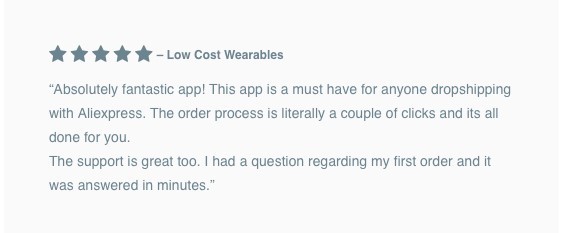 3. Segmentify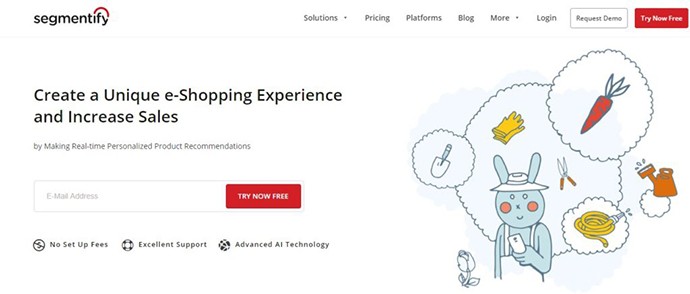 Segmentify boosts sales by personalising the customer experience. That means, individual customers see promotional material uniquely suited to their needs. The award-winning software increases conversions while decreasing bounce rates simply by showing what similar customers have chosen to purchase in the past. Segmentify Recommendation Widgets on average contributes for 10% of sales on websites once implemented.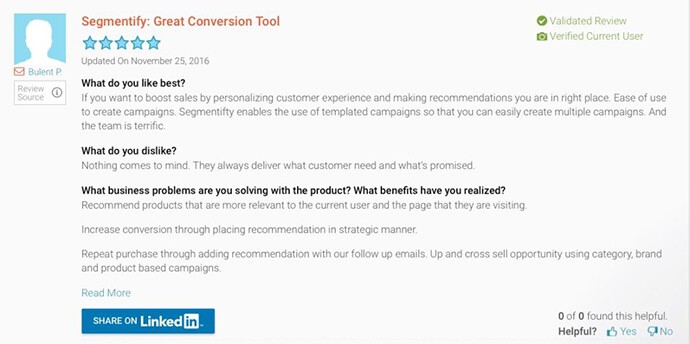 4. Prisync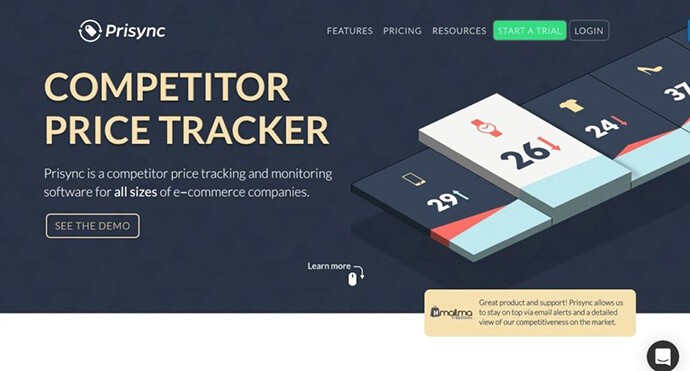 Prisync is an all-in-one solution for competitor tracking. It keeps track of your competitors so you don't have to, saving time and money in the process. Specifically, Prisync sends you daily emails showing exactly what your closest competitors are offering – and at what prices. You can set the program to fetch data up to four times per day. It costs $49 per month for the basic package and up to $209 per month with additional options.
Capterra gives Prisync a perfect five-star rating, drawing from 31 reviews. One customer uses it to increase profit margins while operating off of simple Excel reports.

5. Canva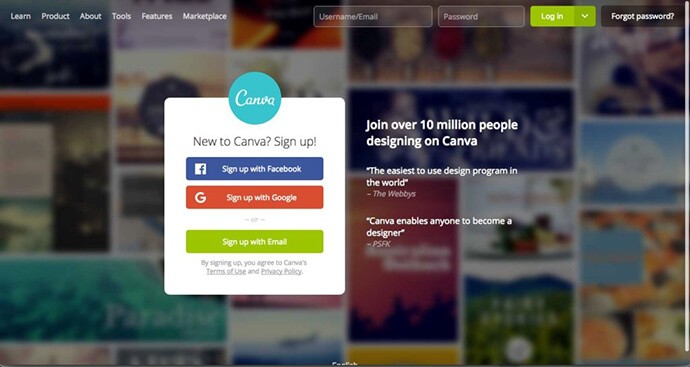 Canva offers professional image editing software to people who aren't Photoshop experts. The software's intuitive drag-and-drop interface distinguishes it from more complicated image editing options on the market. Robust image editing power with an easy-to-use interface make it a valuable tool for any e-commerce entrepreneur.
While Canva is uniquely suited to early-stage entrepreneurs, it is also a useful tool for the professional designer – and unlike competing applications like Photoshop, it's free. G2Crowd gives Canva 4.7 out of 5 stars, citing the simplicity of using the software. One customer notes that it offers powerful features for making social media posts.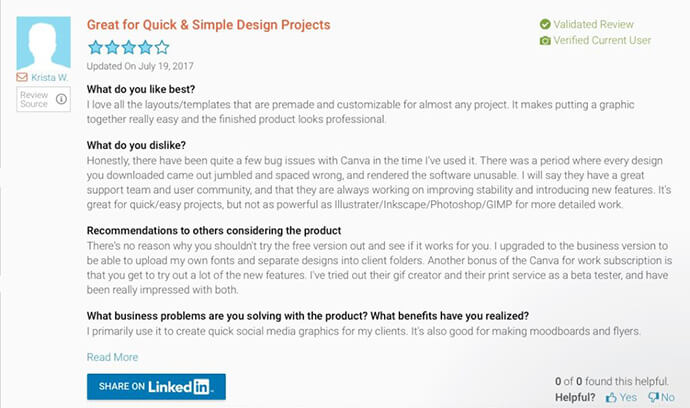 6. BuzzSumo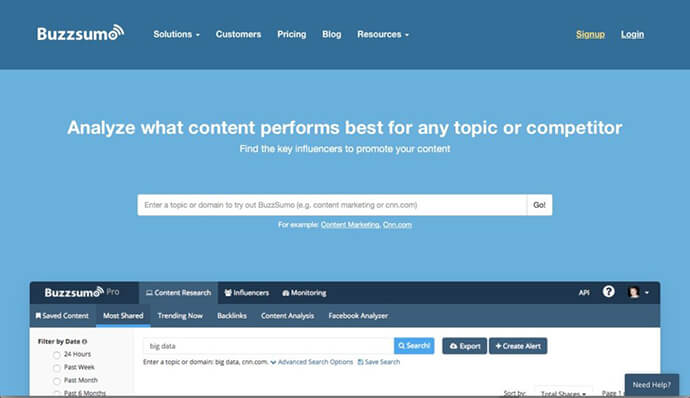 A critical element of the e-commerce entrepreneur's technology stack, BuzzSumo makes content marketing simple. You need good content to distinguish your brand from the crowd, but ideas for new content are always tough to come by. BuzzSumo solves this problem by analyzing competitors and giving you access to data on what works, what doesn't, and what you should try out.
BuzzSumo is a must-have tool for your content marketer or copywriter. The company charges between $99 and $559 per month depending on the size of your team and the number of data exports you plan on ordering. BuzzSumo has earned 4.5 stars out of five on G2Crowd.com. It helped Stefania build a better Facebook campaign: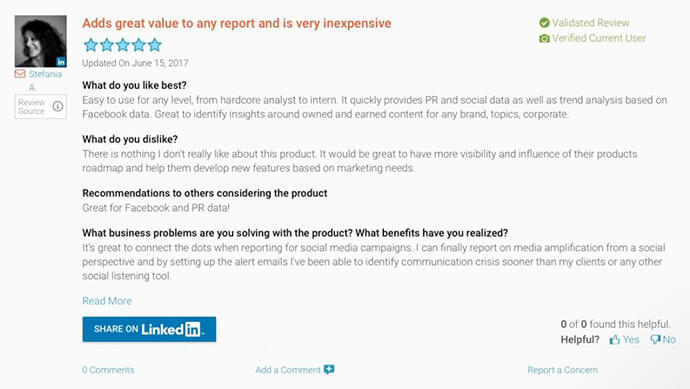 7. AuthentiPix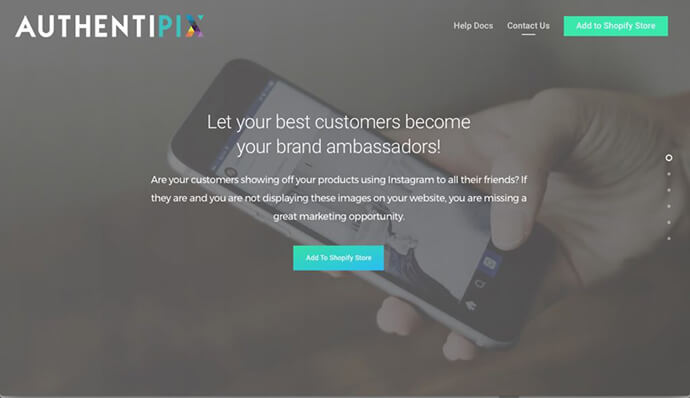 AuthentiPix has a simple and powerful value statement. The Shopify app links with your biggest fans' Instagram photos and prominently displays them on your website. This attractive display of user-submitted photographs acts as free, endlessly dynamic marketing material. This SaaS tool works best with visual brands – fashion retailers and lifestyle brands, for instance. It costs $10 per month, with a free trial available. AuthentiPix has a perfect five-star score on Shopify's App Store. Among its top-rated reviews is the one shown below, which points out how helpful AuthentiPix's customer service is.

8. Thankbot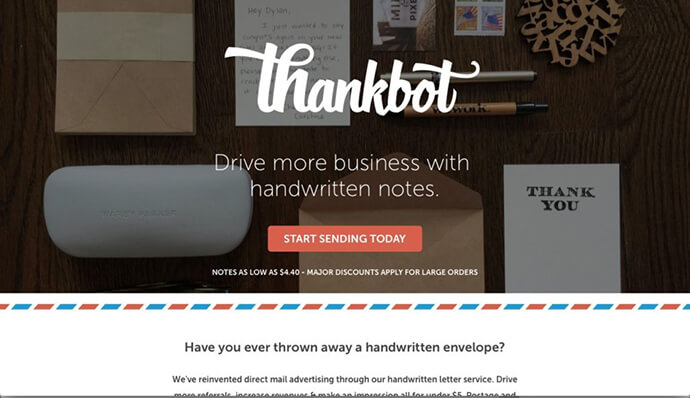 Thankbot does something very unique for e-commerce businesses. It sends handwritten notes to each of your customers after they order products. The notes cost between $5 and $4.40 each, and leave an unmistakable impression on your customers, ensuring long-lasting fidelity and return purchases. The company offers both masculine and feminine handwriting styles, along with a wide range of stationery formats. Combine ThankBot with AuthentiPix to create a simple, passive marketing strategy that works.
9. Sellbrite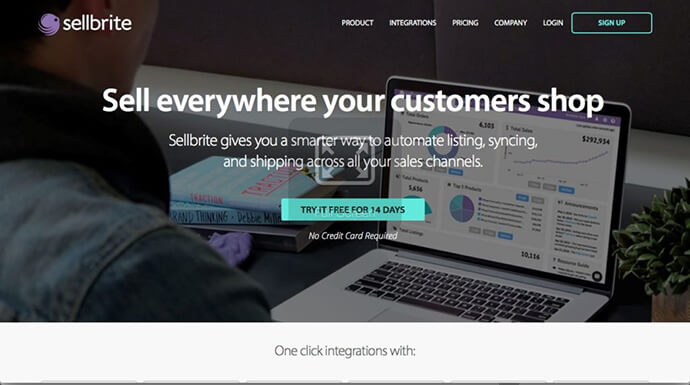 Sellbrite is an automated e-commerce listing, syncing, and shipping tool that offers special services for multi-channel shops. Any e-commerce store owner selling on more than one platform at a time needs to use a tool like Sellbrite to manage their stock and deliver a unified customer experience across all brand touchpoints.
This is a tool for your store administrator to use daily. It costs between $220 and $1,500 per month based on average monthly sales volume. The company also offers special deals for high-volume companies selling more than 40,000 products per month. Sellbrite has a four-out-of-five rating on WebRetailer.com, which also offers useful customer success stories like this one: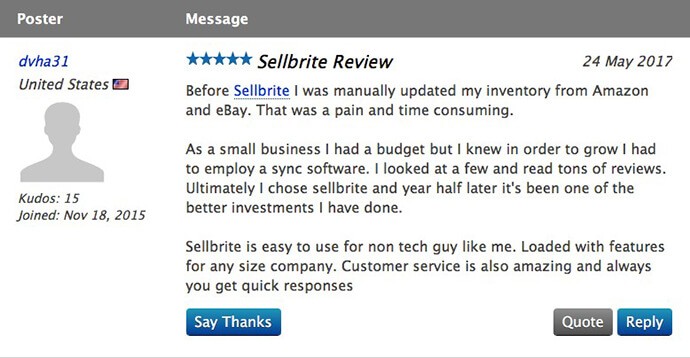 10. PriceWaiter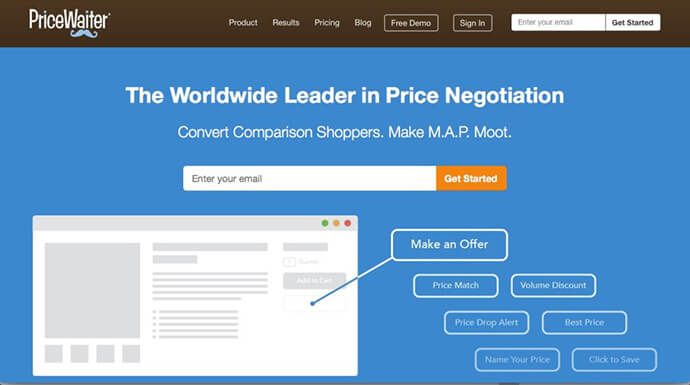 PriceWaiter is conversion tool that focuses on comparison shoppers – the ones constantly verifying your products alongside competing offers to make sure they're getting the lowest price. What makes PriceWaiter special is that is allows for price matching, volume discounts, and name-your-price functionality.
In many cases, name-your-price functionality allows e-commerce store owners to bypass minimum sales prices set by manufacturers – but you'll want to verify your agreement to be sure. PriceWaiter offers a free trial and costs between $49 and $1,499 per month plus a 2-3% fee per-transaction. PriceWaiter has a perfect five-star rating on Shopify's App Store and has been featured in Forbes.

11. Albacross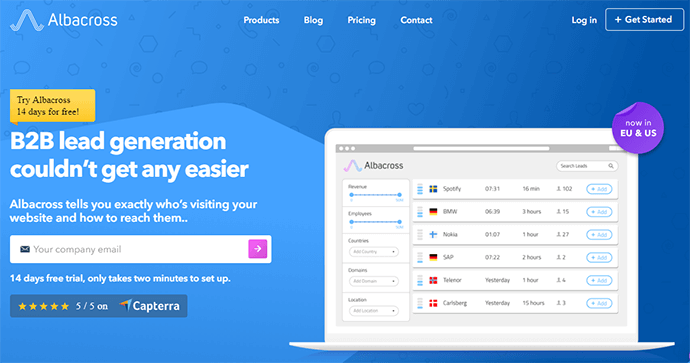 Albacross is a powerful B2B Lead Generation Network that enables you to generate leads and get extra information on companies interested in your business such as: the pages they have visited, their chief decision-makers, and the ways they can be contacted.  
Albacross offers a 14-day free trial and it has three packages – Premium – €99 per month and €79 per month if paid annually; Business – €299 per month and €249 per month if paid annually; Enterprise on demand depending on your needs. Capterra gives Albacross 4.5 out of 5 stars, drawing from 83 reviews. With Albacross, George has managed to identify a big company that they were after and to win a lucrative contract.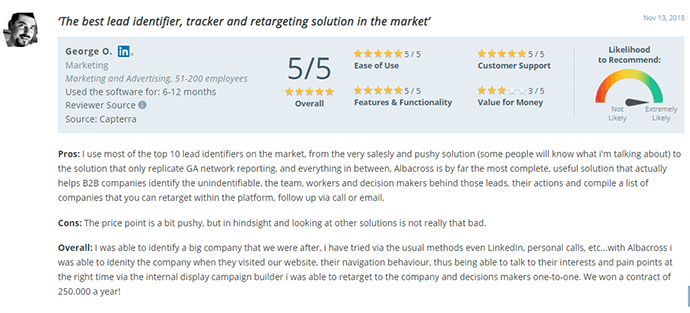 12. UpLead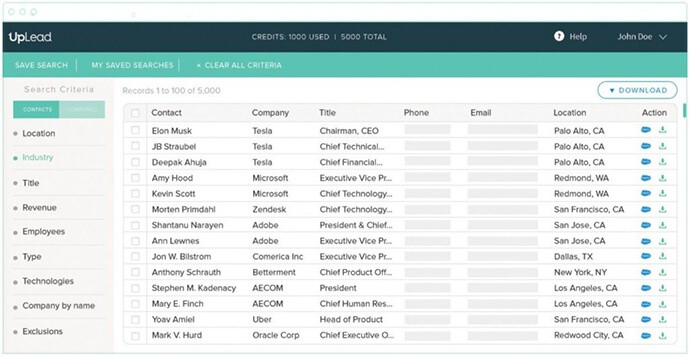 UpLead is a B2B prospecting tool that provides you instant access to 30+ million contacts. You can filter by 50+ criteria to find your ideal next customers and download their direct contact information to excel.
13.Veeqo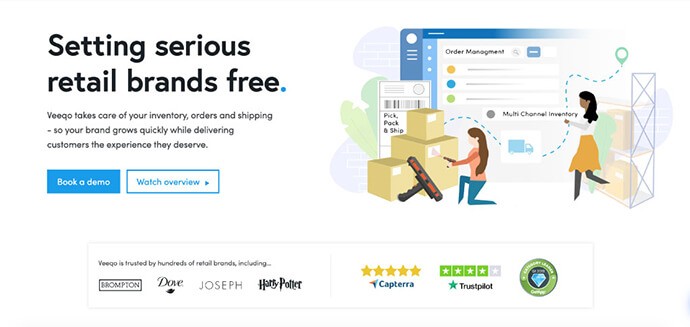 Veeqo is a multichannel inventory management system that automatically syncs orders from multiple sales channels while keeping inventory accurate in real-time. You can also pick, pack and ship orders with over 17 different couriers.
Pricing for Veeqo is dependant on the amount of orders done through the system each month, starting at $163 for up to 500 orders. Veeqo has 4.5/5 stars on Capterra, with many customer claiming that it has changed the way their business is run, saving them hours of admin work and costly mistakes every day.