AMP for E-Commerce and Content
Actually, everything started after dead slow websites, mostly content ones. Users want to reach content as fast as possible, however they give us images and texts after 10 seconds, overall. It is ridiculous and Google wants to change that for content sites and also e-commerce sites. Here comes the AMP.
Accelerated Mobile Pages (AMP)
4G connection coverage is %20 among world right now. This means that your unoptimized e-commerce website will still load in more than 10 seconds. It is the worst experience you serve your customers before all other chronic e-commerce problems such as stock, supply chain etc. Showing your products to visitors, in a better way, is the best thing you can possibly offer in your e-commerce website. Better experience means higher speed especially in mobile. So the faster the better. That's why, Google developed Accelerated Mobile Pages for e-commerce and content websites.
AMP as an open source initiative aims to speed up page loading 4 times. Their motto here is "The faster the better". They shared some details of the project in their blog you may want to take a look at. It puts content websites in 'Top Stories' when searched. Accelerated mobile pages helps your site to load the important content first so that you don't run away from the site and start surfing asap without distracting your attention much.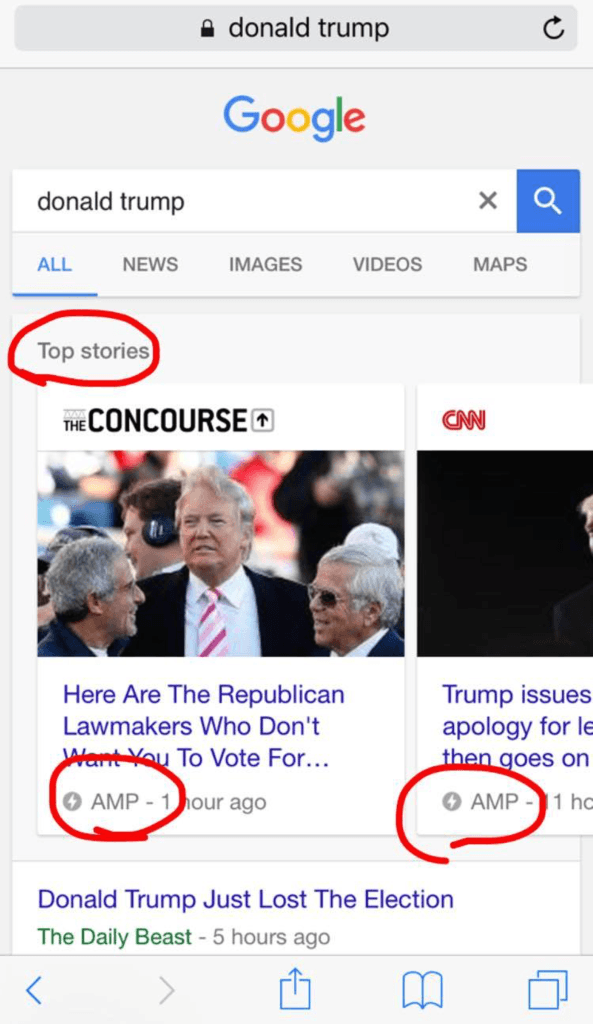 AMP, technically speaking, is just a set of rules and regulations for HTML, CSS and JavaScript. As for that I would suggest you to have these changes done by some professionals who have good knowledge about coding. Otherwise, without any insight and experience on this you may not really enjoy the advantages of AMP. You only need to integrate Google APIs to your site and then Google will fetch all your data, including product image, title, short description and price. It's something we can call large image ads, I think.
AMP HTML – The HTML part is not that different from the regular HTML code but there are some more properties and restrictions for AMP. There are also some extensions to have a rich content.
AMP JS – This library provides fast results for AMP HTML and asynchronous loading.
AMP Cache – Your AMP-enabled pages will be cached to Google's servers and they are shown to your visitors very quickly.
Advantages of using AMP on e-commerce websites:
Take advantage of SEO. Your product pages will be displayed by Google in first place (if all your content optimized for search engine)
Bigger adwords. Showing your product's picture, name and price in bigger way which help your site perform better.
More sales with lower bounce rate due to slow page loads.
Conclusion
According to Google 40% of the shoppers leave an e-commerce website if it doesn't load under 3 seconds. Everything is happening so fast now and especially the mobile device users have no patience to wait for your site to load. That is why every website, be it content or e-commerce, needs to start using AMP if they don't want to go out of play and want to keep pace with the world.